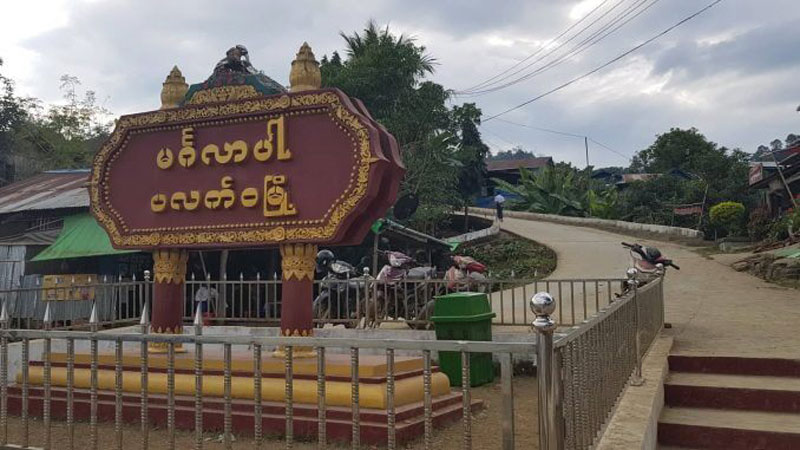 Win Nyunt/DMG
March 5, Sittwe 
The families of six people who were detained by the Tatmadaw while travelling by boat from Kyauktaw to Paletwa have sent a letter to the defence minister demanding that the military release the men. 
On February 26, the Tatmadaw stopped a passenger boat running from Kyauktaw town in Arakan State to Paletwa town in Chin State near Tinma village, and detained six men on board. 
Daw Yin Thar Nu, whose husband U Tun Chay is among the detained men, said she had not received any contact from her husband and that his entire family was concerned about him. 
She said that the letter seeking her husband's release was submitted to the defence minister on March 3, together with his Citizenship Scrutiny Card number and recommendation letters from their local village administrator and police station. 
"My husband is getting old and he didn't do anything wrong. We are worried for his life because we can't contact him. That's why we submitted the letter," Daw Yin Thar Nu said.
U Tun Chay, 57, from Shwe Pyi village in Kyauktaw Township, was travelling to Namadar village in Paletwa Township for his trading business when he was detained. 
The other detainees are U Kun Choke, 39, from Shwe Pyi village; U Aye Thein Maung, 42, from Kyauktaw town; U Aung Kyaw Nyunt, 47, and Ko Aung Than Nu, 22, from Paletwa Township's Doe Chaung village; and an unidentified man from Pyine Tine village. 
Fighting between the Tatmadaw and the Arakan Army has occurred near Tinma village in Kyauktaw Township with regularity in recent weeks. 
DMG attempted to contact the spokesperson for the Tatmadaw's Western Command, Colonel Win Zaw Oo, about the detainees, but he did not respond.