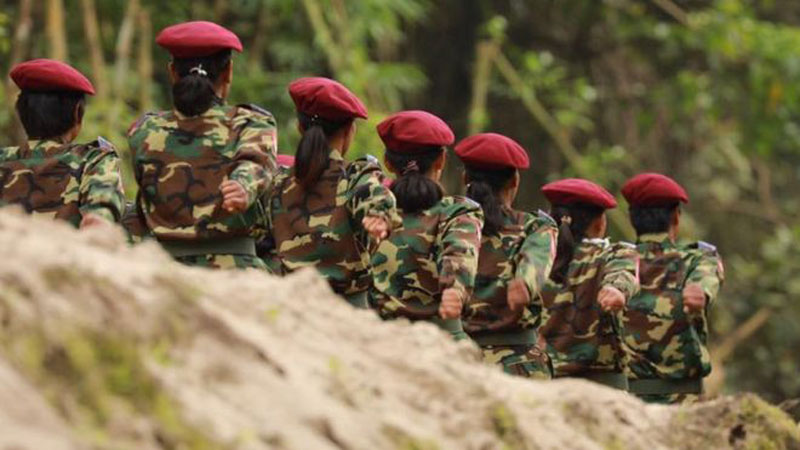 Myat Swe | DMG
March 17, Paletwa
The Chin National League for Democracy has urged the Tatmadaw and the Arakan Army (AA) to sign a ceasefire agreement as soon as possible, days after reports that more than 20 people were killed and more were injured when military fighter jets allegedly strafed a handful of villages in Chin State.

In a March 17 statement, the party denounced the Tatmadaw's weekend airstrikes on three villages in Paletwa Township.

"Attacking each other isn't a solution. The solution is to stop fighting and discuss. They should discuss to stop the fighting without giving any excuses," the party's joint secretary, Salai Kal Ohbikhi Htaung, told DMG.

AA spokesperson Khaing Thukha said the ethnic armed group was struggling to reach agreement on a bilateral ceasefire accord due to differences with the Tatmadaw on troop positioning.
The Chin National League for Democracy stated that the Tatmadaw launched an aerial assault on Meik Sar Wa, Wet Ma and Pyaing Tin villages in Paletwa Township on March 14 and 15, with the airstrikes killing 21 civilians and injuring 27.
The statement said the Tatmdaw should investigate and take action against those responsible for the attack, and compensate the families of the deceased, those injured and those whose property was damaged. It also demanded that a formal apology be issued to those affected by the weekend airstrikes.
"The Myanmar Tatmadaw used air attacks, and it killed and injured people. We don't accept that. We denounce that," Salai Kal Ohbikhi Htaung said.
On March 16, Brigadier-General Zaw Min Tun of the Tatmadaw True News Information Team told the news outlet VOA that the Tatmadaw had to retaliate after its forces were attacked, essentially asserting that the aerial assault on the Chin State villages was an act of self-defence. The military spokesperson added that airstrikes were not used unless the Tatmadaw had information indicating the presence of an enemy.
Fighting between the Tatmadaw and the AA has plagued Arakan State and parts of neighbouring Chin State for more than a year, with civilians bearing the brunt of the conflict's hardships, from mass displacement to a casualty count in the hundreds that continues to grow.