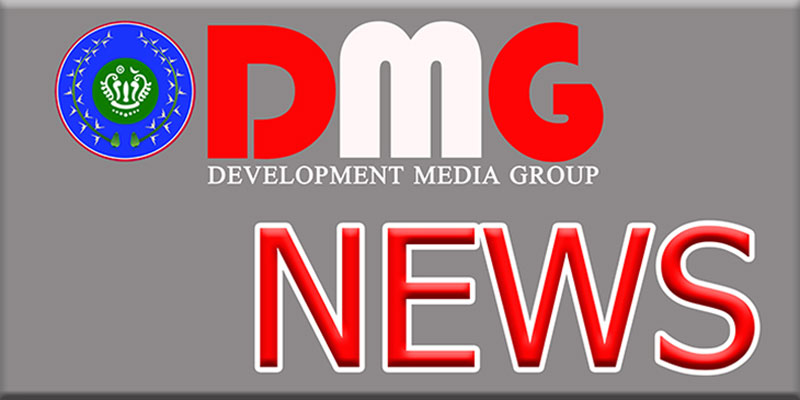 Kyaw Thu Htay | DMG
18 March, Sittwe

The Rakhine Ethnics Congress (REC) on March 18 demanded the immediate end to a months-long internet blackout in parts of Arakan and Chin states, in order to give residents timely access to information on the coronavirus pandemic.
REC chair Ko Zaw Zaw Tun said most people living in the affected area do not have TVs and in the past would instead rely on mobile internet access to connect them to the wider world. With the Myanmar government primarily using online and television channels to communicate information about the deadly virus and advice on what people should and should not do to mitigate the risk of contagion, the REC said the internet ban could have deadly consequences for residents of the nine affected townships.
"People from IDP camps do not have enough hand sanitizer, soap and water, and also they don't have TVs in the camps. Meanwhile, if they do not know preventive activities, there would be high risk of infection," Ko Zaw Zaw Tun said.
U Wai Hla Aung, manager of the Tin Nyo IDP camp in internet-deprived Mrauk-U Township, told DMG that IDPs there did not receive any information about the coronavirus, also known as COVID-19.
"They heard about the outbreak of the virus globally but they lack knowledge to prevent the infectious disease. I am worried about the risk of rapid spread of the virus among them," U Wai Hla Aung said.
He added that the government's health department did not provide education about COVID-19 at the Tin Nyo IDP camp, where more than 3,000 people are sheltering.
Ko Zaw Zaw Tun said the internet ban should be lifted without delay, warning that the government would be held responsible for the consequences of failing to do so.
The Ministry of Health and Sports has instructed the public to avoid crowded spaces and festivals as coronavirus concerns continue to rattle governments and their citizenries around the world. In Myanmar as in other countries, mass gatherings have been prohibited.
"With respect to health, people are the key to follow the health ministry's guidelines and to avoid public gatherings," State Counsellor Daw Aung San Suu Kyi said in a televised address on March 16.
Avoiding large concentrations of people is not an option for many IDPs, however, with camps for the displaced in Arakan State often housing hundreds or thousands in close-quarter living arrangements.
On June 21, the government cut off mobile internet access in Arakan State's Buthidaung, Maungdaw, Rathedaung, Ponnagyun, Kyauktaw, Mrauk-U, Myebon and Minbya townships, and Paletwa Township in Chin State, covering a large swath of western Myanmar that has been plagued by conflict between the military and the Arakan Army.
The ban was lifted in some of the townships on September 1, only to be reimposed on February 3.