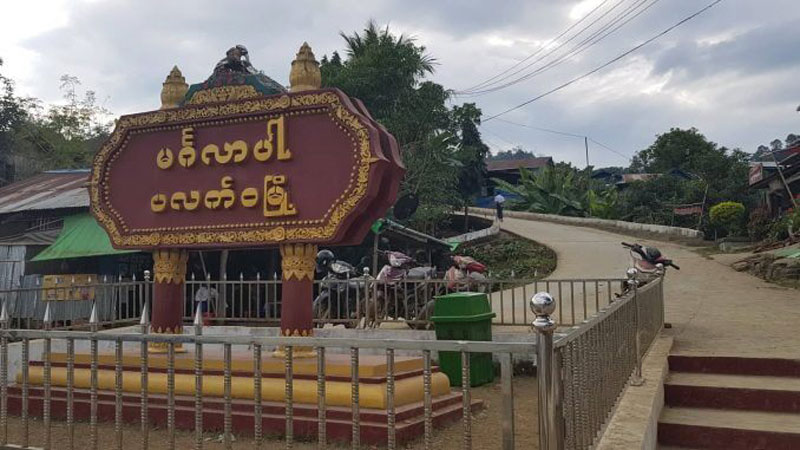 Min Tun | DMG
April 2, Sittwe

Prices for basic commodities including rice have soared over recent weeks in Paletwa Township, Chin State, where fighting between the Tatmadaw and Arakan Army is being blamed for disrupting supply links with Kyauktaw to the southwest.

U Sein Tun Hla, chairperson of the local food supply transportation committee, said the price of a sack of "pawsan hmwe" rice has skyrocketed to over K90,000, from K30,000, in Paletwa due to ongoing conflict in the region.

The cost of onions has also increased by K1,500 per viss (3.6 lbs) and is now K7,000/viss. The price for fish paste has reached K15,000 per viss, up from K4,000, according to locals.

"The prices have gone high because supplies cannot be brought from Kyauktaw," U Sein Tun Hla said of the neighbouring town in Arakan State.

The government has arranged to distribute 6,000 sacks of rice in Paletwa Township but they are still sitting in temporary storage in Sittwe and Kyauktaw towns, according to the Chin State government.

Spokesperson U Soe Htet said the Chin State government informed the Union government of the delayed delivery, but in response Nay Pyi Taw advised responsible officials to continue holding the rice until the security situation improved.

"Nobody dares go [from Kyauktaw to Paletwa] by passing through the Arakan Army and the Tatmadaw groups," U Soe Htet said.

Residents in Paletwa rely on Kyauktaw town for numerous provisions, including rice, and are facing food shortages because river and road transport links have been blocked due to fighting.

Clashes between the Tatmadaw and the Arakan Army have occurred in Paletwa Township intermittently since February 5, centred around the Meewa strategic hill position, with the fighting forcing some locals to leave their homes.