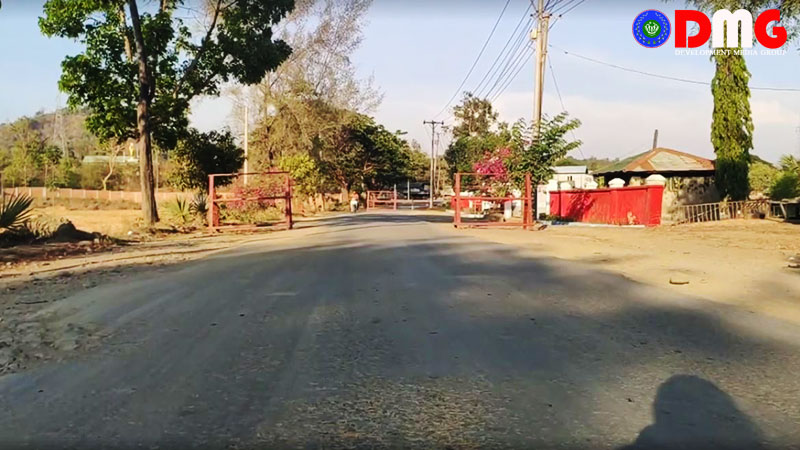 Myo Myint Zaw | DMG
8 May, Thandwe

The Tatmadaw has stepped up security at the entrance of Taungup town after a group of people in the guise of police recently attempted to detain some National League for Democracy members in the area, according to town residents.
"The entrance gate near the military base closes at 6:30 in the evening. No one is allowed to pass," a 30-year-old Taungup resident who asked not to be named told DMG.
NLD executive member U Tin Win Hlaing from Kyaw Kaing village is one party affiliate now lying low, after the faux police posse tried to detain him on May 2. Days later, 52-year-old U Than Shwe from Bu Shwe Maw village, Taungup Township, was abducted under cover of darkness by five people in civilian clothes who said they were from the Kyaukphyu police station. 
The military said in a statement that the police impersonators were members of the Arakan Army. (For the moment, DMG is opting not to seek comment from the ethnic armed group regarding the accusation, because the government has recently begun taking legal action against journalists who use the AA as a source in their reporting.)
The Tatmadaw has laid down razor wire in front of the military base at the entrance of Taungup town and is checking people who enter or leave. A driver of a bus that plies the Thandwe-Yangon route said: "Security is strict in Taungup. All vehicles that pass the military base are checked."
Residents of Taungup town said there has not yet been any additional restrictions on movement within the town. 
The Tatmadaw and police are working together to carry out regional clearance operations in Taungup, Police Major Than Naing from the township police force told DMG on May 6.