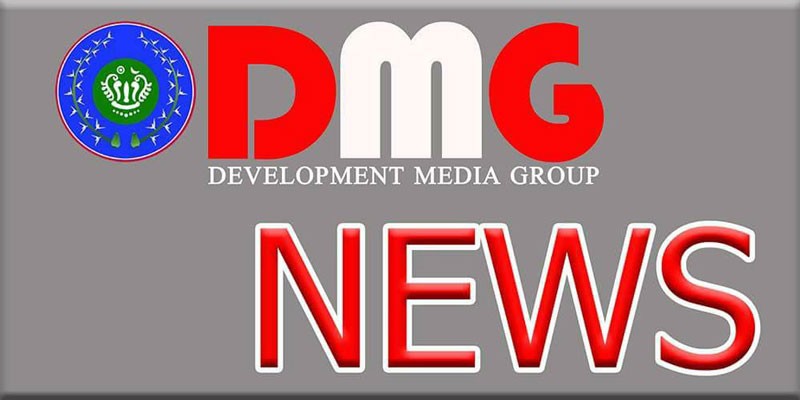 Kyaw Thu Htay | DMG
2 June, Sittwe 
A handful of strategic positions that had been held by the Arakan Army in Chin State's Paletwa Township and Rathedaung Township, Arakan State, were captured by Tatmadaw forces in recent days, the Office of the Commander-in-Chief reported. 
Tatmadaw troops occupied three AA tactical strongholds — Points 602, 565 and 540 — and smaller outposts previously held by the ethnic armed group near Paletwa town, it said. 
The military began launching offensives against the posts on May 24 and secured the last of them on May 31. Both sides suffered casualties, the Commander-in-Chief's Office said, with assorted arms including heavy weapons, ammunition and related accessories seized from the AA. 
The AA on May 25 said it had lost a small outpost where war-wounded were being provided medical treatment and an outer position in Paletwa Township due to Tatmadaw attacks. The war-wounded had to be left at the outpost and some of the injured were killed when the Tatmadaw conducted a joint offensive with airstrikes and ground forces, the AA said.  
As of Monday evening, the AA had not yet released any announcement about Points 602, 565 and 540. 
The AA attacked the Thazin Myaing Border Guard Force police outpost in Rathedaung Township on May 29 and detained six policemen, saying it was a retaliatory assault. 
Fighting between the Tatmadaw and the AA rages on in Arakan and southern Chin states, despite a unilateral ceasefire declared by the military last month.  
There are more than 164,000 people displaced by conflict (IDPs) in Arakan State, many of whom are in need of adequate shelter, food and clothing, healthcare and education access.