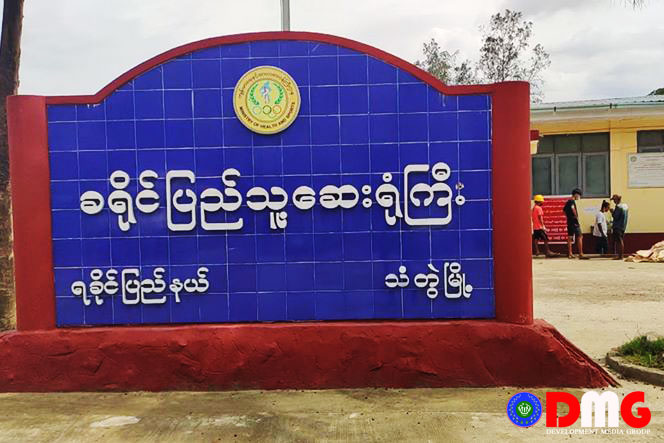 Myo Myint Zaw | DMG
4 June, Thandwe

A COVID-19 patient in Thandwe Township, Arakan State, tested negative for the disease last week and verged on being considered a recovered case only to test positive again three days later, said the superintendent of the Thandwe district hospital.
The Ministry of Health and Sports first reported the patient as a confirmed COVID-19 case on May 18 and the patient has been moved from a quarantine center to a separate ward in the hospital.
On May 30, his sample swab was sent to the lab and tested negative, but a subsequent lab test on June 2 came back positive once again, said Thandwe district hospital superintendent Dr. Tun Tun Win.
"It is normal; patients who tested negative are confirmed positive again. We have to screen until a patient tests negative twice," he explained.
Two consecutive negative tests allow a patient to transition to a 14-day home quarantine, Dr. Tun Tun Win said.
The patient is in good health and the hospital has arranged food and other accommodations for him, he added.
The patient returned from Malaysia on May 12 and was confirmed coronavirus-positive while he was under quarantine in Thandwe Township.
There are about 100 people under home quarantine, 90 people under community quarantine and 11 people in facility quarantine in Thandwe Township, according to the township's General Administration Department.
Reporting from the Ministry of Health and Sports indicated that as of 8 p.m. on June 4, there were three COVID-19 cases in Arakan State.