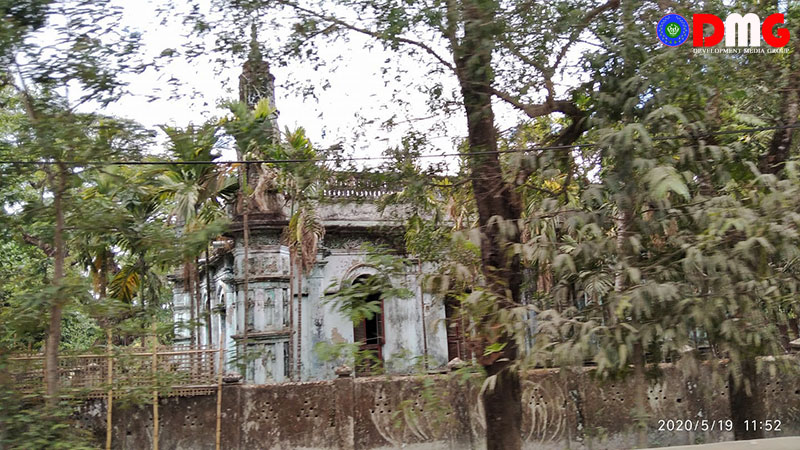 Kyaw Myo Aung | DMG
6 June, Maungdaw 
Eight displaced people who illegally returned to Arakan State from Bangladesh were located in Buthidaung Township on June 5 and are now under quarantine, said Buthidaung Township administrator U Shwe Hla Aung. 
Five of them were residents of Kantaing village and the other three were residents of U Hla Pe, Atwin Nget Thay and Let Way Det Pyin Shay villages respectively, all located in Buthidaung Township. 
"The union government has a responsibility to review if they are illegally returning [without abetment] or if someone allowed them to enter illegally. If there is no control over such illegal returning, the situation could cause the region to become a killing field for people," said Arakan State lawmaker U Tun Aung Thein from Buthidaung Township. 
The eight people stayed a night at Thayet Oak (Muslim) village in Maungdaw Township before arriving in neighbouring Buthidaung Township. 
"They passed through Maungdaw Township, so authorities in Maungdaw could not control them. I have heard that they spent a night at a northern village of Maungdaw," said the Buthidaung Township administrator. 
The seven men and one woman are under facility quarantine at a mosque located on Bogyoke Road in the No. 3 ward of Buthidaung town, according to the township's Public Health Department. 
Last week, one man who illegally crossed the border from Bangladesh tested positive for COVID-19, and he and his four family members were subsequently placed under quarantine.   Four more men entered Myanmar illegally from Bangladesh days later. 
So far there have been three confirmed COVID-19 cases in Arakan State; one each in Thandwe, Taungup and Maungdaw townships.