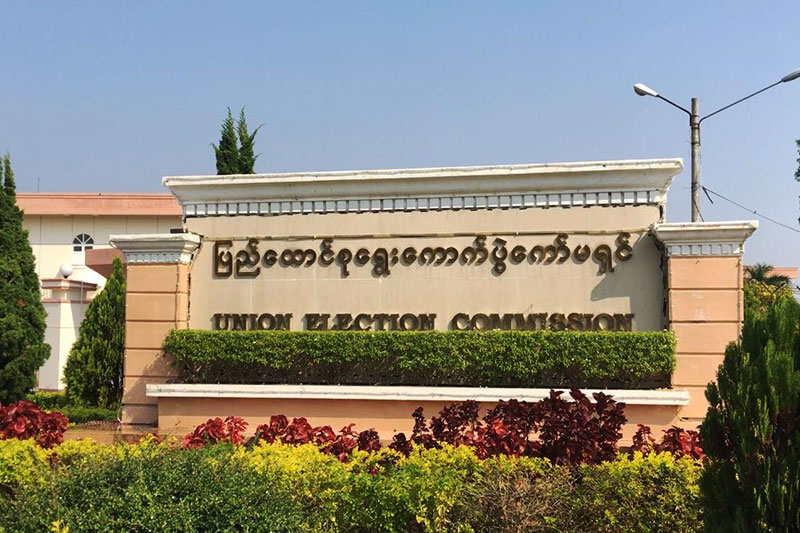 Min Tun | DMG
2 July, Sittwe

The Union Election Commission (UEC) on Wednesday announced that Myanmar's 2020 general election will take place on November 8.

The commission said political parties had the right to launch organisational tasks related to the election as of July 1, so long as they are in accord with the pertinent provisions in sections 120 and 121 of the Constitution.

In its statement, the commission said it would release details on campaigning rules and regulations after candidates for the nationwide poll are approved.

Though Wednesday's announcement brought the election one step closer to fruition, it is too early to say whether the vote will be held throughout Arakan State, said U Myo Kyaw, secretary of the Arakan League for Democracy.

"It is because the security measures of these regions are considerable for the elections," he noted.

U Khaing Kaung San, director of the Arakan State Elections Watchdog, said clashes between the Tatmadaw and the Arakan Army (AA) in Arakan State would bring security concerns.

"Military movements should be suspended in the areas holding elections. If military movements continue, these areas won't be safe," he said.

With this in mind, U Khaing Kaung San added that the government should extend an offer and prepare to sign a temporary bilateral ceasefire agreement with the Arakan Army (AA) covering the campaign and election periods.

The UEC announcement said Hluttaw candidates can be nominated for the respective constituencies from July 20 to August 7. Nomination lists for Hluttaw candidates will be scrutinised from August 11-17.
There are a total of 1,171 seats up for grabs on November 8, covering the Pyidaungsu Hluttaw (Union Parliament) and the legislatures of Myanmar's 14 states and regions.