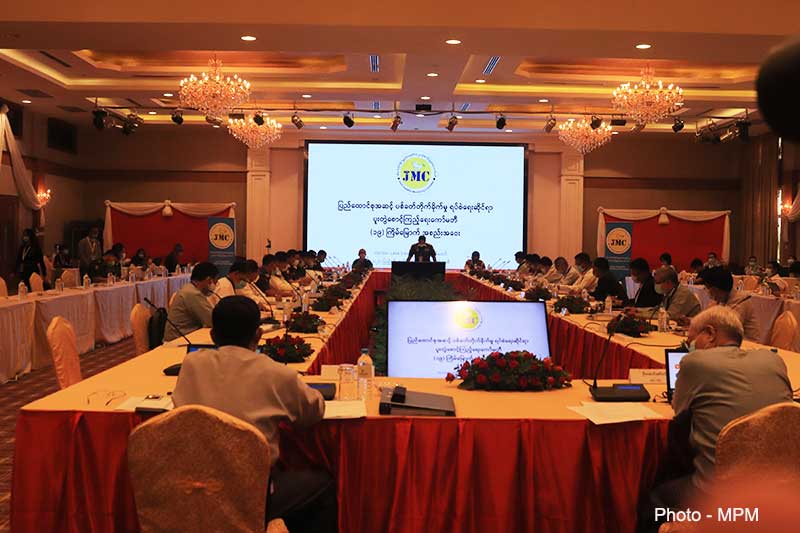 Min Tun | DMG
7 July, Sittwe 
Clashes between government forces and ethnic armed group signatories to the Nationwide Ceasefire Agreement (NCA) are not of serious concern, the vice chair of the Union-level Joint Monitoring Committee (JMC-U) insisted at a committee meeting on July 7. 
"We have to pay special attention to be able to operate the process of the JMC well," the vice chair, Maj-Gen Saw Isaac Zoe, said at the 19th meeting of the JMC-U in Nay Pyi Taw. 
Since the Tatmadaw and ethnic armed organisations that signed the NCA have not met for more than a year to hash out outstanding issues and negotiate precise time frames for the ceasefire terms' implementation, clashes broke out between them, he said. 
"Both armed groups failed to meet and negotiate to reach agreement on specific sectors. And there is no watch group to avoid conflicts between them. That's why both sides blame and object to each other," he added. 
The two-day, 19th meeting of the JMC-U concluded on July 8. Its prior iteration was held nearly two years ago, in September 2018.