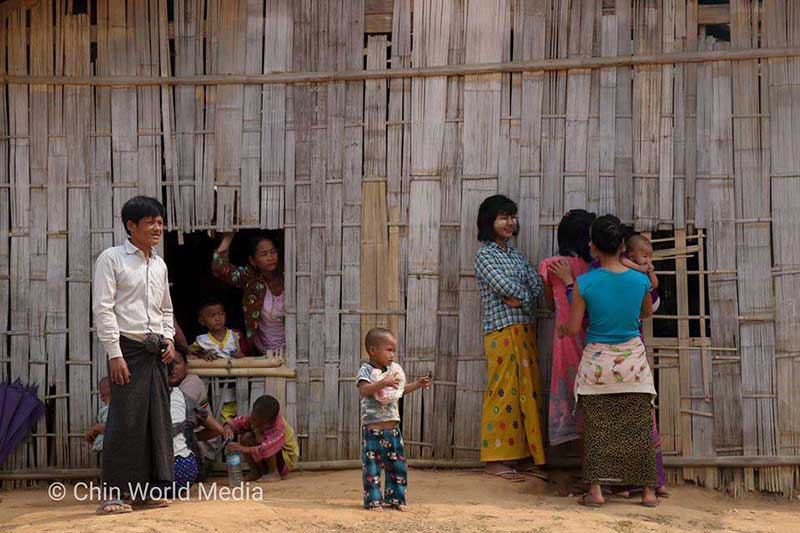 Myo Thiri Kyaw | DMG
10 July, Paletwa

More than 400 government employees and Chin State residents have been stranded in downtown Paletwa, one of western Myanmar's largest cities, unable to return home for the time being due to safety concerns and suspended transport routes.

The civil servants and locals have been stuck in Paletwa town as ferry boats travelling on the Kaladan River are often shot at, said Ko Tin Tun Aung, a resident of Paletwa town.

"Paletwa town is not a safe environment for the stranded people. As we face livelihood hardships, I am worried about the safety of government employees," he added.

Those stranded in Paletwa include employees from the Department of Health, educational staff, village administrators and locals from over 60 villages along the upper reaches of the Kaladan River.

They reportedly arrived in Paletwa town on June 28 to withdraw their salaries and trade commodities, and now find themselves staying at the homes of relatives, in guesthouses or having to scrounge up alternative accommodation.

Some government workers and upriver residents are stuck in Paletwa town because their boat service plying the Kaladan River has been suspended due to heavy rains and regional instability, said U Sein Hla Tun, chairman of the Paletwa Township Foodstuff Association.

"They are stranded in Paletwa town as transport routes are difficult for ferry boats to operate due to armed conflict between the Tatmadaw and Arakan Army," he said.

The number of internally displaced people (IDPs) who have fled their homes due to hostilities between the Tatmadaw and Arakan Army in Paletwa Township has risen to more than 7,000, many of whom are in need of food, medicines and other basic provisions.

At present, the World Food Programme (WFP) and private donors are providing relief supplies to IDPs in the area.