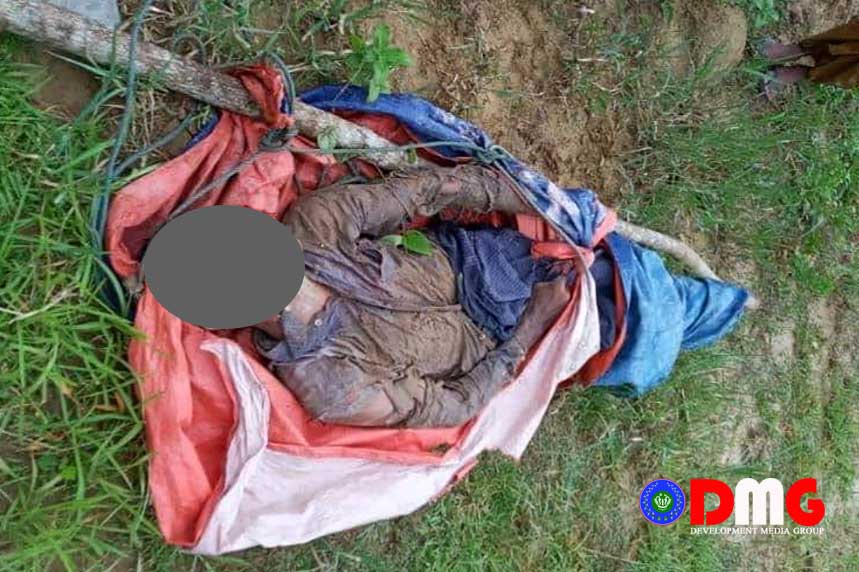 Kyaw Myo Aung | DMG
12 July, Maungdaw

A resident of Bawdigone village in southern Maungdaw Township, Arakan State, was trampled to death by a wild elephant while en route to his farm on Saturday, locals said.

U Kyaw Mya, a 57-year-old father of six, was killed by the pachyderm on the morning of July 11, said U Hla Maung Oo, the Bawdigone village head.

"The man did not know the elephant was hiding on the way to his farm. It has killed a lot of people. It is a stray elephant. Groups of wild elephants invade and destroy farms these days," he said.

A resident of Kan Thar Yar village, also in Maungdaw Township, was killed by a wild elephant in June of last year.

"Wild elephants always enter village farms and eat the crops and destroy the farms. The authorities cannot protect us from the danger of wild elephants. Now villagers are concerned for their safety and dare not go outside their homes at night," said Ko Kyaw Hla, a villager of Kan Thar Yar Ahtet.

U Myo Myint Zaw, head of the Maungdaw Township Forest Department, said the department is providing education to villagers on how to protect themselves against the dangers posed by wild elephants.

Wild animals are often found near villages in Maungdaw Township, particularly since violence in 2017 saw large numbers of people from northern Arakan State displaced from their homes, locals say.