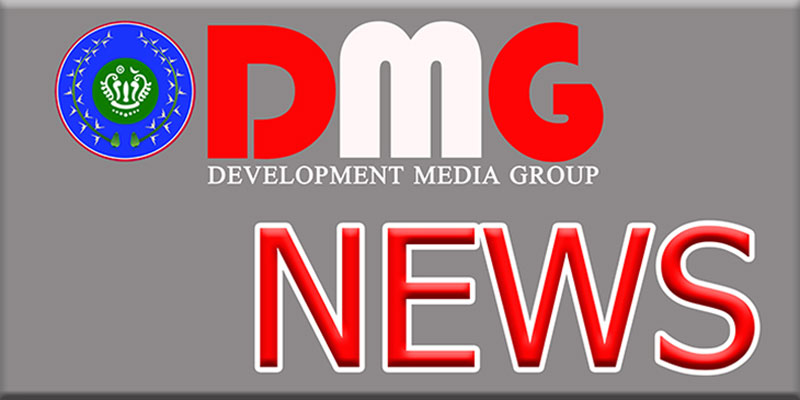 Hnin Nwe | DMG
13 July, Rathedaung

Three civilians were wounded by heavy shelling in New Chainkharli village, part of Arakan State's Rathedaung Township, after gunshots were heard between the Old and New Chainkharli villages on the morning of July 13.

"I don't know how much heavy and small arms fire fell in the village," said a villager who declined to be named for security reasons. "The villagers are hiding. Three people were wounded due to shrapnel while they were hiding in their houses."

The wounded victims are U Maung Tun Win, 50, Daw Oo Myint Kyi, 41, and their 13-year-old son, according to residents. They are receiving treatment at a medical clinic in Sinpike village, locals said.

Most residents of Chainkharli village have abandoned it for safer locales due to the artillery barrage, but some remain stranded in the village, said others who managed to flee.

Among those who stayed behind, a man was shot dead by soldiers who entered the village at around 5 p.m. on July 13, said his wife Daw Oo Tin Nyunt. The victim was identified as 60-year-old U Maung Tun Sein.

"My husband was hiding in back of the firewood pile. The soldiers entered the house and ordered my husband to get out of the house, where he was hiding. They pulled his shirt and then fired a shot at his chest."

Daw Oo Tin Nyunt said she had to leave the body of her husband behind, unaccompanied.

"I had to flee the village as there was no one left in the village and I felt scared. My husband was innocent and good-natured. I feel very sad as he died in front of my eyes. I don't know what has happened to his body," she added.

DMG attempts to reach Brig-Gen Zaw Min Tun and Maj-Gen Tun Tun Nyi of the Tatmadaw True News Information Team for comment on Monday's violence were unsuccessful.

"People holding weapons and powerful people should refrain from opening fire on residential areas and protect civilians in accordance with the law," said Upper House lawmaker U Khin Maung Latt, who represents Rathedaung Township.