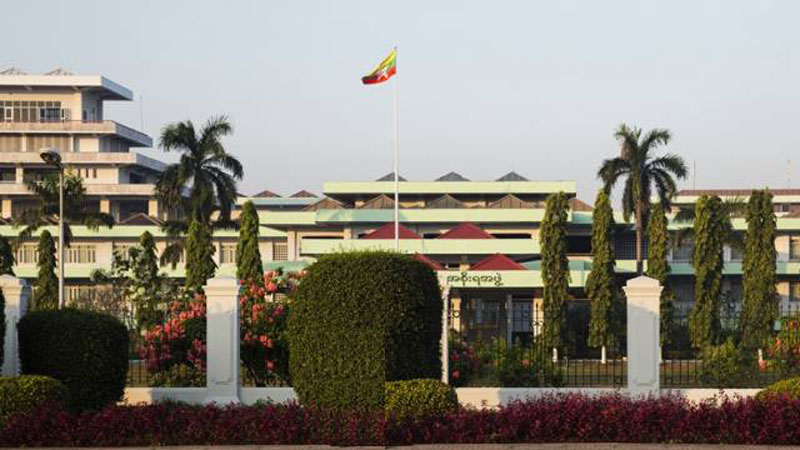 Khin Tharaphy Oo | DMG
10 August, Sittwe 
Six candidates have registered to run for Yangon Region's Arakanese ethnic affairs minister post in the 2020 general election, according to an official from the Yangon Region election subcommission. 
Three of the registered candidates are from political parties and three are independents, U Tin Maung Aye of the Yangon Region election subcommission told DMG. 
"The subcommission will announce the names of the candidates who will run for the ethnic affairs minister seat, with Form-10. Currently, the subcommission is scrutinising the facts about the candidates and will release the list after August 17," he added. 
The six candidates include Daw Khin Myo Oo from the ruling National League for Democracy (NLD) and U Oo Myint Kyaw from the Arakan National Party (ANP), and independent candidate Daw Htoot May, a sitting lawmaker who previously affiliated with the ANP. 
Daw Htoot May told DMG: "I choose to compete for the ethnic affairs minister seat in order to continue to represent the Arakanese people." 
Joining her as independents are U Tin Htoo Aung, who chairs the Arakan National Network, and Dr. San Hla Kyaw from the Arakan Literacy and Culture Association. 
The United Democratic Party (UDP) has not yet revealed the name of its candidate running for the seat. 
Daw Yi Yi Wai, head of the UDP Office, said: "The Election Commission will announce the name of the candidate. The party has yet to announce the name on its Facebook page. The reason is the scrutiny of details about candidates is underway."  
In the 2015 general election, candidates from the ANP, the NLD and the Union Solidarity and Development Party (USDP) ran for the Arakanese ethnic affairs minister post in Yangon Region. 
The UEC announced last month that the 2020 election will take place on November 8.