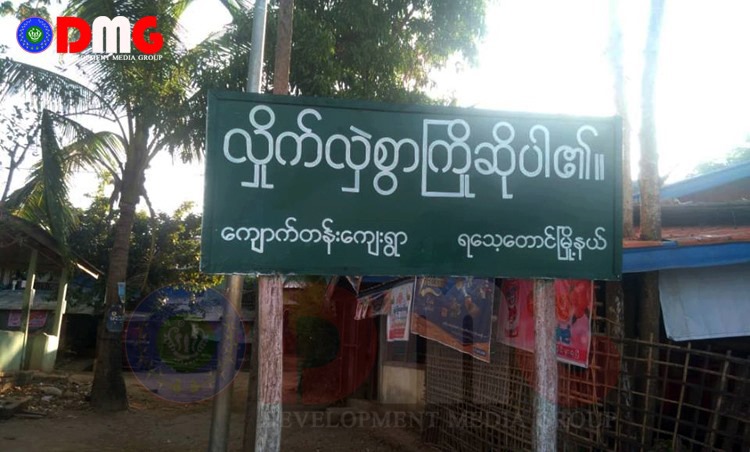 Aung Htein | DMG
17 August, Rathedaung 
Two residents of Kyauktan village in Arakan State's Rathedaung Township were wounded by an artillery shell allegedly launched by the military on August 16, according to locals. 
They accused a military regiment stationed at Hteeswel village, about 1 mile southwest of Kyauktan village, of firing the ordnance. 
An artillery shell landed and exploded in Kyauktan village at about 9 p.m. on Sunday, injuring two residents including a woman, said village administrator U Aung Thaung Shwe. 
"A female victim was injured when the artillery shell landed and exploded near her house while she was sleeping. She is unwell because her windpipe was hit by shrapnel," he said. 
The 30-year-old woman, Daw May Hla, received a shrapnel wound to her neck and a 38-year-old man, U Naing Naing, sustained an injury to his right arm. 
DMG contacted Brig-Gen Zaw Min Tun of the Tatmadaw True News Information Team seeking comment on the incident, but he could not be reached. 
Three men ploughing their farmlands near Kyauktan village were reportedly wounded by shrapnel on July 16. 
Beginning last month, many residents of Kyauktan village have sought refuge at safer locations in Rathedaung and Sittwe as the military prepared to launch what it described at the time as "clearance operations" against the Arakan Army. Some residents remained in the Kyauktan vicinity to plough their farmlands or for other reasons.