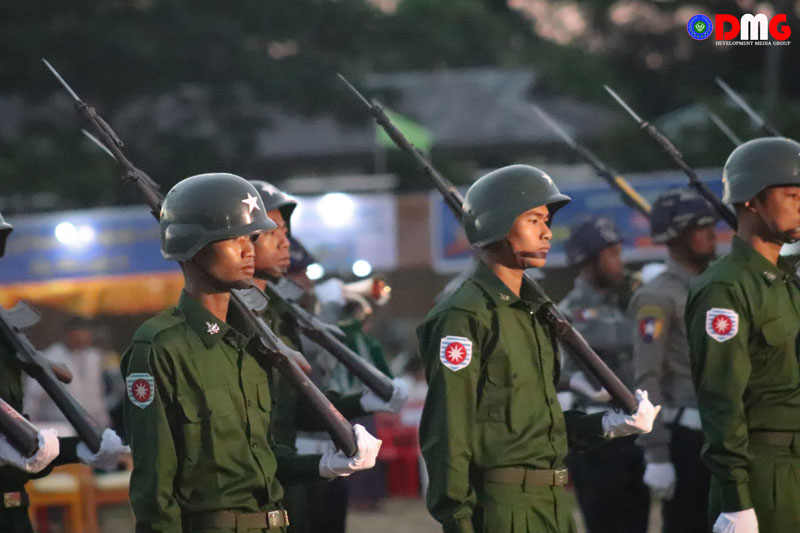 Aung Htein | DMG
25 August, Sittwe 
The Tatmadaw says it will extend its unilateral ceasefire until September 30 in order to facilitate efforts to combat the coronavirus pandemic and honour its obligations under recent peace agreements, but the extension notably does not include Arakan State, which is grappling with both conflict and a COVID-19 outbreak. 
The Tatmadaw would suspend military activities in the country, "except in the areas where terrorist groups declared by the government take positions," said a statement dated August 24. The ceasefire, which was initially announced on May 9, was due to expire on August 31.  
The government declared the Arakan Army (AA) to be a terrorist organisation on March 23, with the group engaged in ongoing hostilities with the military in Arakan State. The ceasefire exception would appear to apply also to Chin State's Paletwa Township, where the AA is operational as well.  
U Pe Than, the Lower House MP for Myebon Township, criticized the Tatmadaw's ceasefire extension announcement, saying the statement was neither constructive nor beneficial to people. 
"The statement neglected the plight of people in Arakan State who are facing hardships due to armed clashes and the COVID-19 pandemic. The Tatmadaw never takes into account the difficulties of people in Arakan State. According to the statement, there will likely be ongoing hostilities between the Tatmadaw and Arakan Army in Arakan State," he said. 
The military's initial promulgation of the unilateral ceasefire in May also cited the pandemic as reason for the ostensible olive branch, and also excluded Arakan State.  
Political analyst U Maung Maung Soe said coronavirus prevention and treatment measures would be negatively impacted if hostilities could not be halted in northern Arakan State. 
"As there are ongoing military clashes in Mrauk-U and northern Arakan State, where the COVID-19 pandemic is spreading, I think it is not easy to contain the coronavirus infections," he added. 
The 105 coronavirus-positive patients reported in Arakan State from August 16-25 represent a dramatic spike in infections, and include the first local transmissions reported in Myanmar in more than a month. 
The number of IDPs in Arakan State has climbed to about 200,000 due to ongoing clashes between the military and the Arakan Army over the past two years.