Eight civilians injured by shelling in Kyauktaw Twsp
At least eight civilians from Kyauktaw Township, Arakan State, were wounded by artillery strikes late Tuesday evening, according to residents. 
By Hnin Nwe 02 Sep 2020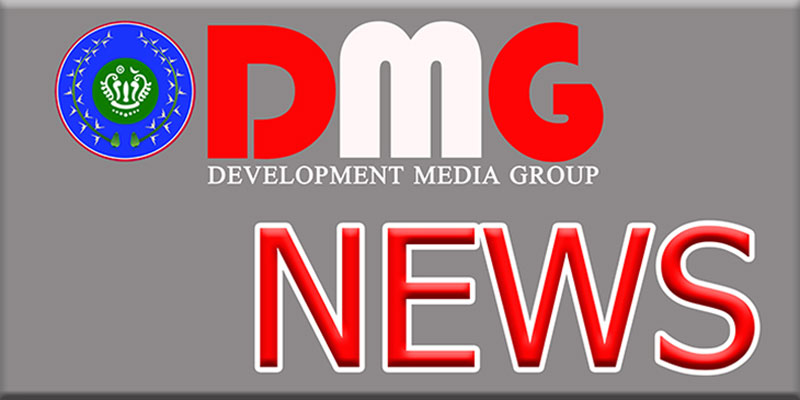 Hnin Nwe  | DMG
2 September, Kyauktaw 
At least eight civilians from Kyauktaw Township, Arakan State, were wounded by artillery strikes late Tuesday evening, according to residents. 
The eight were injured when artillery shells fired from a naval vessel in the Kaladan River landed and exploded in Thinganet village just before midnight on September 1, said a villager who declined to be named for security reasons. 
"The military's navy vessel opened heavy fire on the villages along the Kaladan River while people were sleeping. Some people were wounded by shrapnel from the artillery shells while they were asleep in their homes. The military also fired heavy weapons on the village this morning," he added. 
Three people in their 60s from Thinganet village identified as U Saw Thar Aung, U Maung Phyu and Daw Sein Kyawt Thein; a 36-year-old woman, Daw Aye Kyawt Thein from Ngatapaung village; a 9-year girl, Ma Phyu Phway from Lamuthar village; and three Muslim men, namely Mamouk Yawbi, 37, Hiramouk, 42, and Abuchay, 8, from Gotepihtaunt Muslim village, sustained shrapnel wounds in the shelling. 
Four of the eight injured were hospitalised at Kyauktaw Hospital on the morning of September 2, and the 9-year-old girl and three Muslims are receiving medical treatment in their villages as their conditions are not considered life-threatening, locals said. 
"We wouldn't admit the injured to the hospital because they are not in critical condition. A traditional medicine practitioner from the Arakanese village cures the injured people," said U Ba Sein, the Gotepihtaunt Muslim village administrator. 
The Tatmadaw True News Information Team had not released any announcement on the shelling as of Wednesday afternoon. DMG contacted Brig-Gen Zaw Min Tun and Maj-Gen Tun Tun Nyi of the military's public relations outfit for comment, but they could not be reached. 
U Oo Tun Win, an Arakan State MP for Kyauktaw Township, criticised continued offensive military actions at a time when the state is struggling to contain a recent outbreak of COVID-19. 
"Organizations should take the public interest into consideration while many people are worried about being infected with the virus. Both the military and Arakan Army should abstain from firing artillery shells while many people around the world are discussing the pandemic and how to tackle the deadly virus," the lawmaker added. 
A resident of Kyauktaw Township was shot dead by the military on August 26, and a woman from Apaukwa village was killed and three others were injured by a shelling incident on August 27. A resident of Kyaukgusu village in Kyauktaw Township was also shot dead by security personnel on August 31 while returning from his farmland.