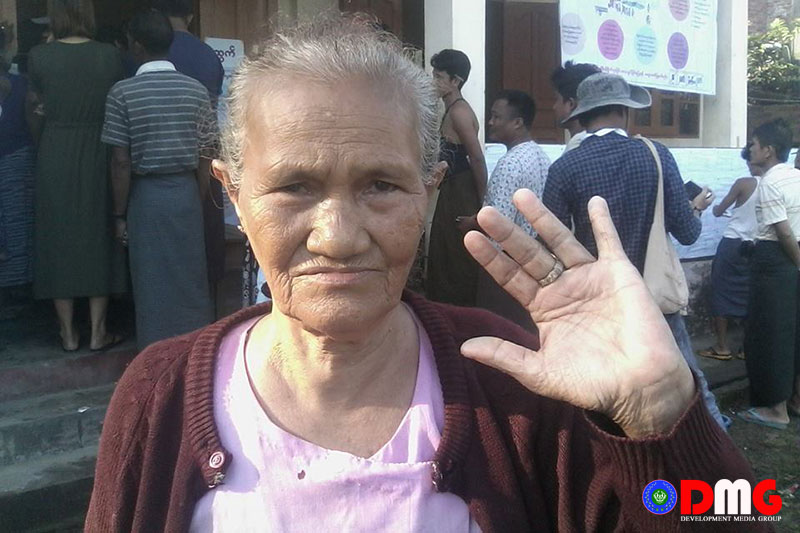 Min Tun | DMG
14 September, Sittwe 
The Arakan State Election Observation Committee has arranged to monitor 500 polling stations during the 2020 general election scheduled for November 8. 
"We have prepared to provide training to people who will monitor polling stations. The training will be provided to at least 500 people," said U Khaing Kaung San, a member of the committee's Board of Directors. 
The Arakan State Election Observation Committee will send its poll monitors primarily to southern Arakan State because it is anticipated that elections will not be held in parts of northern Arakan State affected by ongoing conflict. 
U Khaing Kaung San said the committee has arranged to also observe political parties' pre-election campaign activities with an eye toward ultimately making a determination on whether the November 8 election is free and fair or not.  
"We will monitor how political parties do election campaigns, attack each other among political parties, and erect party signs. We will watch whether the structure of polling stations is systematic and whether the election is free and fair," he said. 
The election's official 60-day campaign period began last week. Arakan State-based political parties are calling on the government to restore full internet access during the campaign window as the early days of canvassing have been marked by technological and public health-related hurdles amid the coronavirus pandemic. 
There are more than 1.64 million eligible voters in Arakan State and nearly 2,600 polling stations will be opened for them, according to the state election subcommission.