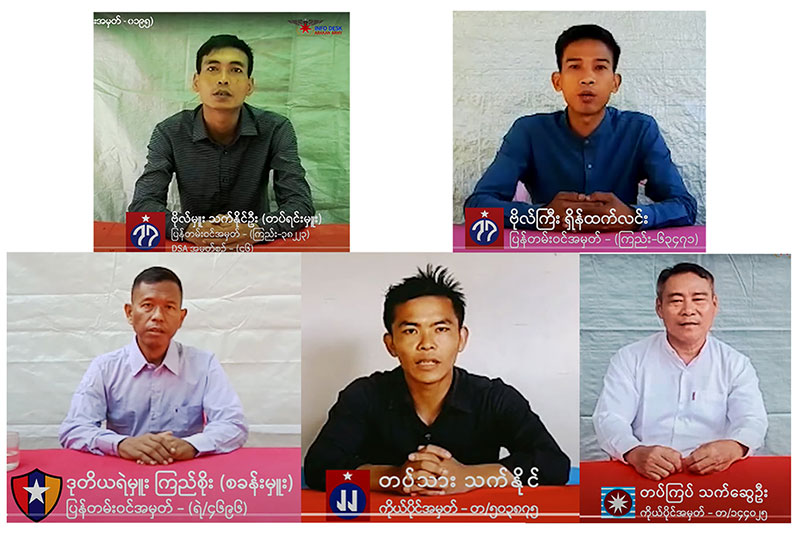 Aung Htein | DMG
26 September, Sittwe
Military operations are being launched to facilitate the escape of security personnel detained by the Arakan Army (AA), according to Maj-Gen Zaw Min Tun of the Tatmadaw True News Information Team. 
"Although we can't disclose exact numbers in some incidents, some people escaped from abductions due to military operations," Maj-Gen Zaw Min Tun said during a virtual press conference on September 26. "Now, we are striving for the escape of those servicemen and safeguarding their lives through various ways and means."
Earlier this month, the AA released videotaped testimonies of military personnel and a police officer taken captive by the AA during clashes with the Tatmadaw or otherwise abducted by the ethnic armed group.
"I'd like to ask the leaders of both sides to save our comrades, including myself, being detained by the Arakan Army for various reasons, through proper ways without harming the people as we are all national brethren," said Major Thet Naing Oo, a deputy commanding officer, in a video released by the AA on September 19. 
Maj-Gen Zaw Min Tun said that when servicemen are detained by the enemy, they are put on a missing in action list and their families are provided with a portion of their salaries.