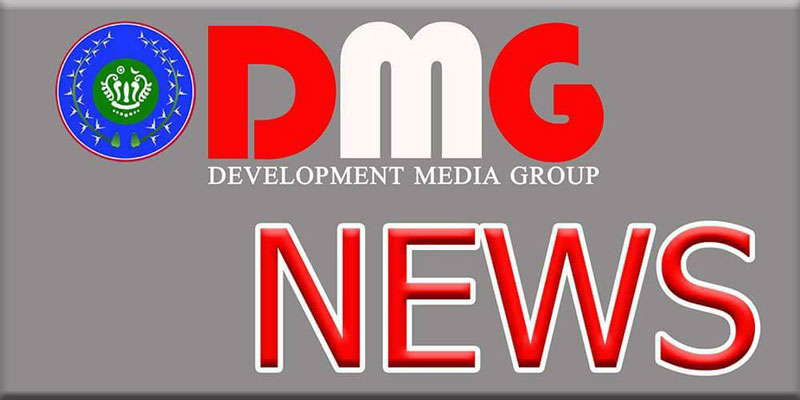 Myo Myint Zaw | DMG
1 October 2020, Thandwe 
The military has opened a case against the National Security Organization – Taungup Township (NSOT) after the group accused the Tatmadaw of destroying National League for Democracy (NLD) campaign signboards and blamed its troops for the deaths of four people.  
According to the NSOT, four election signboards of the ruling party were destroyed by Tatmadaw personnel from September 10-20 in Taungup Township. An NLD member witnessed two men wearing military-issue trousers destroying the NLD signboard in Maei town, but kept silent for fear that he might be killed in reprisal, said an NSOT statement on September 21. 
"We still can't track them as it is a secret organisation," said Police Major Than Naing, the chief of the Taungup Township police. 
The NSOT also accused the Myanmar military of killing four civilians who the Tatmadaw True News Information Team has claimed were soldiers of the Arakan Army, an ethnic armed group engaged in ongoing fighting with the Tatmadaw in Arakan State. 
Two of the victims were students from Kyaukphyu Township, and the two others were from Taungup Township, according to the NSOT, which accused a captain from Taungup-based Light Infantry Battalion No. 544 of arresting the four and blowing them up with explosives. 
The military has denied those allegations, however, saying four AA troops accidentally killed themselves while planting improvised explosive devices (IEDs) along the Taungup-Maei road near Taya village in Taungup Township on June 30.  
"The NSOT's accusation was wrong. We've got strong evidence that they were not civilians but rather were AA troops," said Police Major Than Naing. 
Because the government has designated the AA a terrorist organisation, DMG was unable to contact the armed group for comment. 
According to Police Captain Hla Tint of the township's central police station, the military has opened a case against the NSOT under Myanmar's Electronic Transactions Law. He refused to provide details, however, as the case is still under investigation. 
The NSOT, according to its Facebook page, was formed on April 8 with 90 men and eight women from 21 villages in Taungup Township.