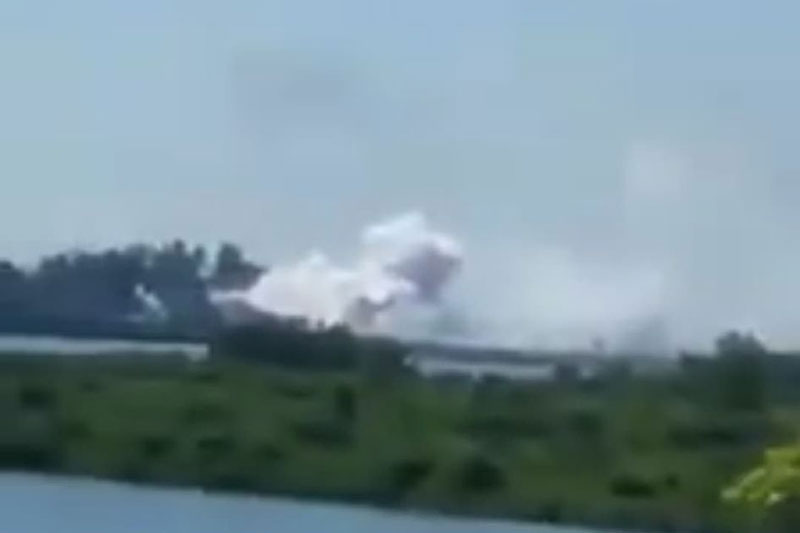 Hnin Nwe | DMG
13 October 2020, Sittwe 
Clashes broke out between the military and the Arakan Army (AA) in Rathedaung Township's Kyauktan village-tract on October 13, according to area residents. 
Locals claimed that Tatmadaw battalions near Rathedaung town provided supporting artillery fire while two fighter jets attacked AA troops in the village-tract on Tuesday morning. 
"The two sides were clashing fiercely there," said Upper House lawmaker U Khin Maung Latt, who represents Rathedaung Township. 
"The Myanmar military was firing from the air and naval ships, as well as from the ground. I heard the sounds of rockets fired from Buthidaung," he added, referring to the adjacent township to the north. 
Ko Khin Than Maung, a local resident of nearby Thaung Dara village, said he saw smoke rising from Kyauktan and Aung Thazi villages. 
"There has been heavy shelling here and there the whole day. The sounds were deafening. All the artillery shells fell and exploded near Kyauktan and Aung Thazi villages. And I saw smoke from those villages. It is not yet clear whether the smoke came from burning houses or the explosion of artillery shells," he said. 
Some residents within the Kyauktan village-tract fled their homes earlier this year after the Tatmadaw announced that it would conduct "clearance operations" against the AA in the area.  
U Maung Thar Tun, who fled Aung Thazi village and is sheltering in Lamu Taing village, said he was concerned that his house might have been damaged in the latest flare-up of hostilities. 
"I am worried about my property. We heard houses were on fire in the village. The last time I went back to see my house, nearly 10 houses in my village were already damaged due to artillery shells. I am afraid many more houses have been damaged by now," he said. 
As of press time, neither the Tatmadaw nor the AA had released statements about the latest clash. 
On October 4, the military said it had taken control of an AA stronghold on a strategic hill near Hteeswe village in Rathedaung Township. The following day, the AA said it had regained control of the hill within 24 hours. 
According to the Rakhine Ethnics Congress, more than 226,000 people have been displaced since the conflict between the Tatmadaw and the AA broke out in late 2018.