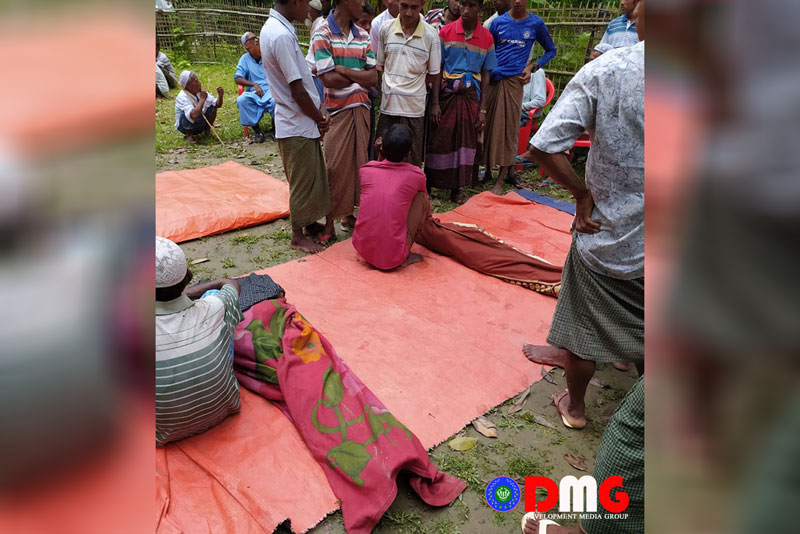 Nyan Hein | DMG
16 October, Sittwe 
The UN-led Country Task Force on Monitoring and Reporting on grave violations against children (CTFMR) has called for a prompt investigation into the deaths of two children amid hostilities between the military and Arakan Army (AA) on October 5 in Buthidaung Township. 
A Tatmadaw column reportedly forced more than a dozen local farmers and the aforesaid children to serve as guides and to walk in front of the troops to clear a path for them on October 5. The two children were killed in ensuing fighting with the Arakan Army, according to a press release from the CTFMR issued on October 14. 
The press release demanded that those responsible for using the children and killing them should be held accountable. 
"The press release mainly expressed that the UN was concerned about the incident and offered assistance for conducting an investigation into the incident," U Aye Win, information officer for the United Nations in Myanmar, told DMG. "The UN informed the Ministry of Defence and the Ministry of Social Welfare, Relief and Resettlement about its continuous aid in other measures in cooperation with the government, including protection of children impacted by conflicts."  
CTFMRs are formed by the United Nations in countries where violations committed against children in armed conflict situations are of concern. A task force was formed in Myanmar in 2007. 
Locals said a clash occured between the Tatmadaw and the AA near Pyinshay (Muslim) village in Arakan State's Buthidaung Township on October 5, and the bodies of the two children with fatal bullet wounds were found the following morning. 
The Tatmadaw and the AA have blamed each other for the civilian casualties that resulted from the fighting near Pyinshay (Muslim) village.