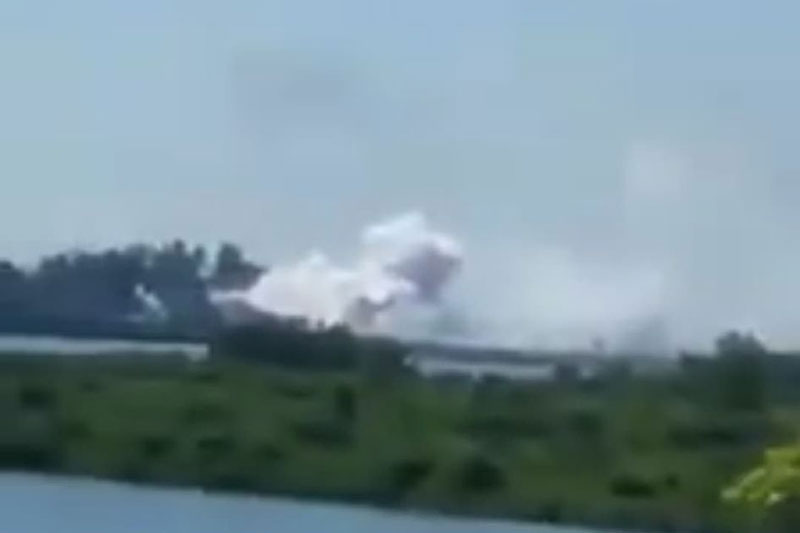 Hnin Nwe  | DMG
18 October 2020, Rathedaung 
The majority of homes in Rathedaung Township's Aung Thazi village were damaged or destroyed by artillery fire amid fierce clashes last week between the Tatmadaw and the Arakan Army, according to local villagers. 
More than 70 out of 96 homes in Aung Thazi village were damaged or destroyed by the shelling, said a person who visited the village. 
"Almost all homes in the village were destroyed by the shelling," U Maung Tha Tun, a resident of Aung Thazi village, told DMG. "There is not even a tree left standing in the village. My house and other items I lost were worth over K13 million. Others, like me, lost their homes and possessions." 
U Kyaw Thar Sein, whose house was also destroyed, said paddy that he was storing for his family's consumption also went up in flames due to the shelling. 
"We have not been able to grow paddy due to instability in the area, and it is very difficult for us because the existing paddy was set ablaze. We would be happy if the government would provide cash assistance to rebuild our damaged homes. If the government does not support us, we can do nothing," he said. 
A recently built monastery in the village worth more than K300 million and a school valued at more than K20 million were also destroyed by the shelling, he added. 
Residents of Aung Thazi have been fleeing to safer locations since May due to military operations near the village. The destruction wrought by last week's artillery bombardment has indefinitely set back any prospect of return for those displaced, villagers said. 
In a statement from the Tatmadaw True News Information Team on October 13, the military accused Arakan Army fighters of destroying and setting fire to the houses along the way after heavy fighting erupted between the Tatmadaw and the ethnic armed group near Aung Thazi village last week. 
The Arakan Army said in a statement on October 17 that two Tatmadaw fighter jets attacked its outpost with supporting fire from a naval vessel and heavy weapons launched from a Tatmadaw base in Buthidaung. The statement said some homes in the village were set ablaze after being hit by artillery shells fired from Buthidaung and Yay Zoe Chaung Tactical Command. 
The Arakan National Party (ANP) lodged a complaint with the offices of the president, state counsellor and commander-in-chief, and the Arakan Human Rights Defenders and Promoters Association to convey the grievances of local affected populations, but no action has yet been taken, according to Daw Khin Saw Wai, an Arakan State MP. 
"When some villages in Kyauktaw Township were set on fire, the relevant Hluttaw representatives reported about it. We want to form an organisation to investigate the incident. We have requested that the incident be investigated, but our request was largely neglected," the legislator said. 
At present, it is not possible to visit Aung Thazi village due to the instability in the area, Daw Khin Saw Wai said, while adding that if locals submit their requests, she would try her best to meet their needs as much as possible.