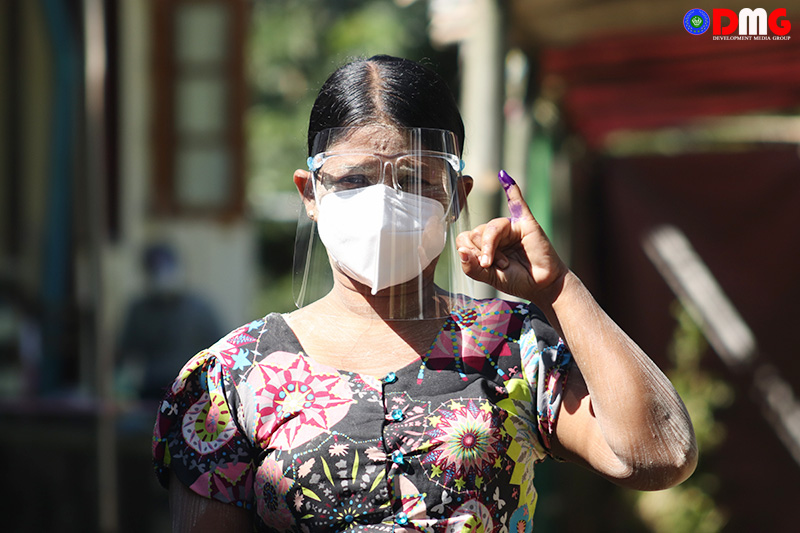 Min Tun | DMG
14 November 2020, Sittwe 
The Arakan CSO Network (ACN) has urged the National League for Democracy government to throw its support behind a push to hold elections as soon as possible in the areas where no voting took place on November 8. 
In a November 13 statement sent to the Union Election Commission (UEC), the ACN called on the commission to organise by-elections as soon as possible in the constituencies skipped over earlier this month. 
"The Arakan Army has also urged it," said Ma Aye Myat Kyaw of the ACN, referring to a similar demand that the ethnic armed group made on Thursday. "The Tatmadaw has welcomed [the prospect of by-elections]. And political organisations have urged it. We, the civil society organisations, are urging it. The responsible actors are the UEC and the incumbent government. We are urging them to listen to the demanding voices by having elections."  
Shortly after the Arakan Army on November 12 called for holding by-elections before the end of the year, the Tatmadaw said it welcomed the AA request and would coordinate as much as possible to make it happen. 
Dr. Myo Nyunt, a spokesperson for the ruling NLD, said although the party agreed in principle, the UEC ultimately needed to decide whether and when it would be possible to hold free and fair elections in areas where voting was not held on November 8. 
"We agree in principle to give the right to vote to those who have not voted," he said, while noting that electoral rules currently stipulate that by-elections cannot be held within the first or last year of a government's term.  
The European Union, meanwhile, has called for holding by-elections "at the earliest possible" for those constituencies where the 2020 general election did not take place on November 8.