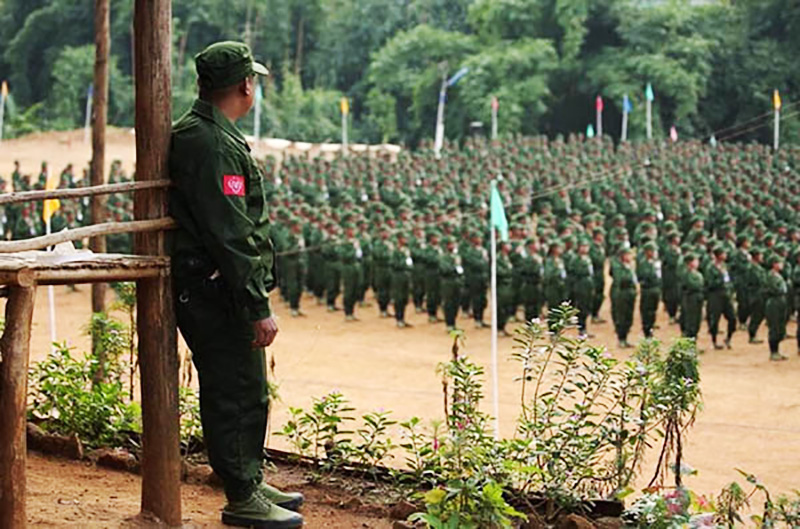 Aung Htein | DMG
2 December 2020, Sittwe 
The Arakan Army (AA) says it directly communicated with the Tatmadaw last month, discussing three issues including the safe and speedy transport of basic food supplies and medicine to villages where locals are in urgent need due to past fighting.  
In a statement on December 2, the ethnic armed group said the two sides are taking into account the interests of the local people, and as a first step, AA and military leaders addressed humanitarian concerns and other matters in a 30-minute online discussion on November 25. 
The two sides also talked about holding timely future elections in Arakan State constituencies that were disenfranchised on November 8, the Arakan Army said, after the Union Election Commission on October 16 cited security concerns in cancelling general election voting in several townships.  
The AA statement added that the two sides discussed ways to maintain mutual understanding and trust. 
The Tatmadaw was advised to find ways to ensure the security of civilians in conflict zones so that they can travel safely overland and via waterways that are currently blocked due to past hostilities, and to enable delivery of basic foodstuffs to those trapped by fighting, the AA statement added.  
"The ethnic armed group hopes to resume peace talks between the Tatmadaw and the Northern Alliance, which have been stalled for almost a year," the statement reads. 
In addition to the direct online communication on November 25, the Tatmadaw and the Arakan Army are negotiating a future face-to-face meeting, according to the ethnic armed group's statement.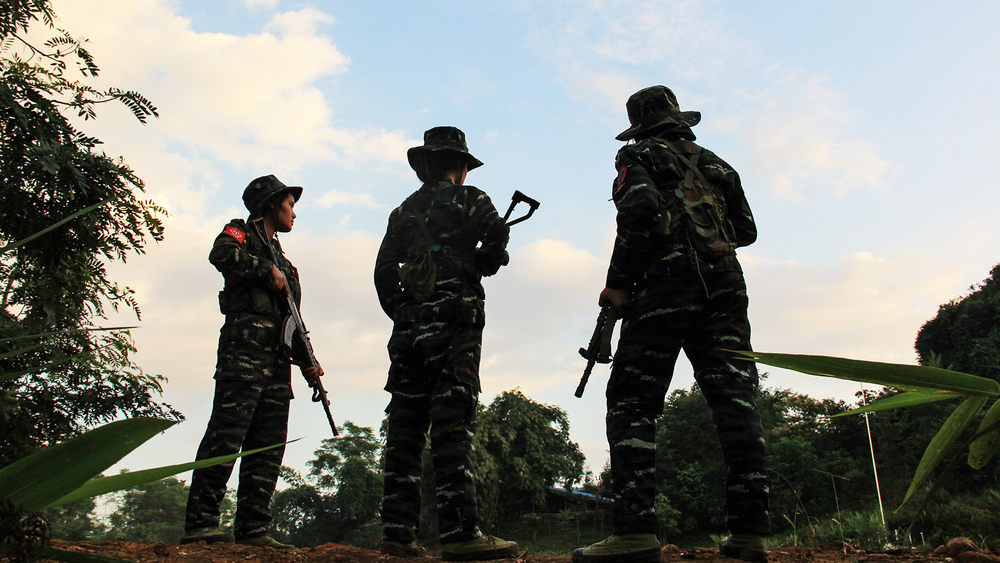 There have been no clashes between the Tatmadaw and the Arakan Army in Arakan State since the November 8 general election.  
Last month, some IDPs returned to their homes for the harvest amid reduced tensions and the absence of fighting in Arakan State. IDPs have said they hope the lull in the conflict presages a more lasting peace. 
In a statement on Tuesday, the Tatmadaw True News Information Team said the military would suspend military operations nationwide for another month, through December 31, except in areas where terrorist groups take positions. 
But absent a reversal of its terrorist designation of the Arakan Army, the ceasefire exception appears to apply to Arakan State and Chin State's Paletwa Township, where the Arakanese armed group is operational.