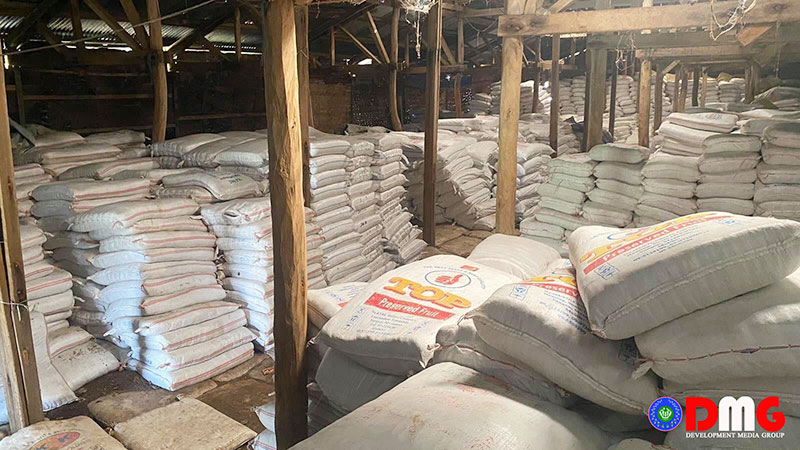 Myo Thiri Kyaw | DMG
16 December 2020, Sittwe 
Goods worth more than K1 billion ($734,000) that are intended for export to Bangladesh are stranded in the Arakan State capital Sittwe as border trade remains suspended due to COVID-19, according to people involved in the Sittwe border trade.   
U Aung Aung, owner of Ngwe Tin Pyae company, said traders wanted an opportunity for the one-time export of more than 700 tonnes of preserved fruit and more than 20 tonnes of beans and other goods because the goods are perishable.  
"The goods are from four companies. If we can export these goods at the moment, our losses will not be too high. We will face a 100% loss if we cannot export them now because the goods will expire in the next two months," he said.  
Ko Nyi Chay, owner of Marcity Company, said the company is facing difficulty because it has continued to pay staff salaries though border trading has been suspended for months. 
"We want to export the stockpile that remains in the warehouse one time. We are not demanding to open the border crossing every day. We want a chance to export the stranded goods one time amid COVID-19. We will comply with any health regulations if we are allowed to trade one time at the moment," he said. 
Border trading has been suspended since June, after a man infected with COVID-19 was reported to have returned from Bangladesh via a trade ship commuting between Bangladesh and Sittwe. 
Traders have asked relevant government departments through the Arakan State Chamber of Commerce and Industry to allow export of their remaining Bangladesh-bound goods, but multiple appeals have been denied due to COVID-19. 
"We sent a request letter three times," said U Tin Aung Oo, chair of the Arakan State Chamber of Commerce and Industry. 
DMG phoned U Kyaw Aye Thein, the Arakan State minister of Finance, Revenue and Planning, seeking comment on the border trade situation, but he could not be reached.