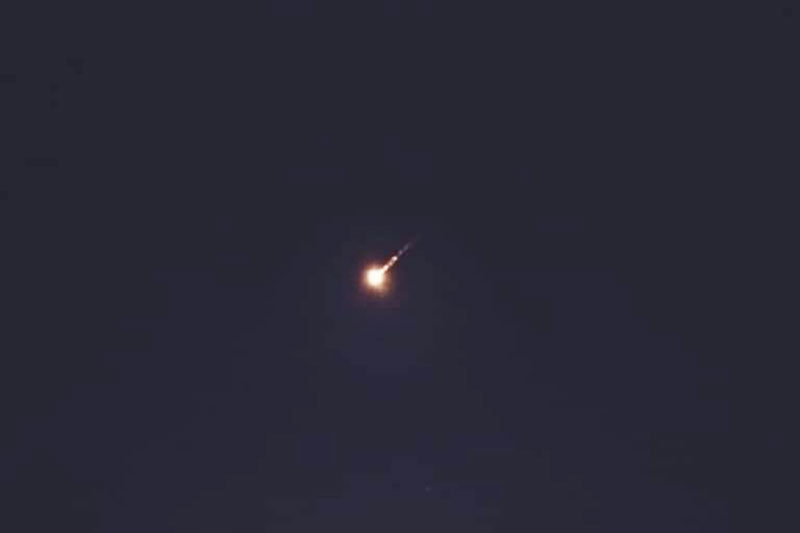 Aung Kaung Zaw | DMG
28 December 2020, Manaung

What is believed to have been an "unnecessary" piece of a Chinese spacecraft fell into the sea near Arakan State's Thandwe and Manaung townships on December 27, locals said.
Ko Ni Tun, a resident living near Ngapali Beach in Thandwe Township, said he saw a "ray of light" in the sky fall into the sea southwest of Ngapali town at about 10:30 p.m., and heard twin blasts.
"The ray of light from the north fell into the southwest of the sea. There were vibrations after two explosions. It fell into the sea about 30 nautical miles from Ngapali town. There's been no report of injury," he said.
U Tun Thein, head of the Department of Fisheries in Thandwe District, confirmed that there were no reports about destruction or injury in the aftermath of the space debris sighting.
"Unnecessary parts" of a Chinese spacecraft might fall into Myanmar waters off the Arakan State coast on Sunday evening, Myanmar's Department of Civil Aviation said in a release dated December 25.
The Ministry of Agriculture, Livestock and Irrigation's Department of Fisheries also released a statement urging fishing and pleasure boats, and cargo ships, not to fish, pass by or stop in the designated area during that time.