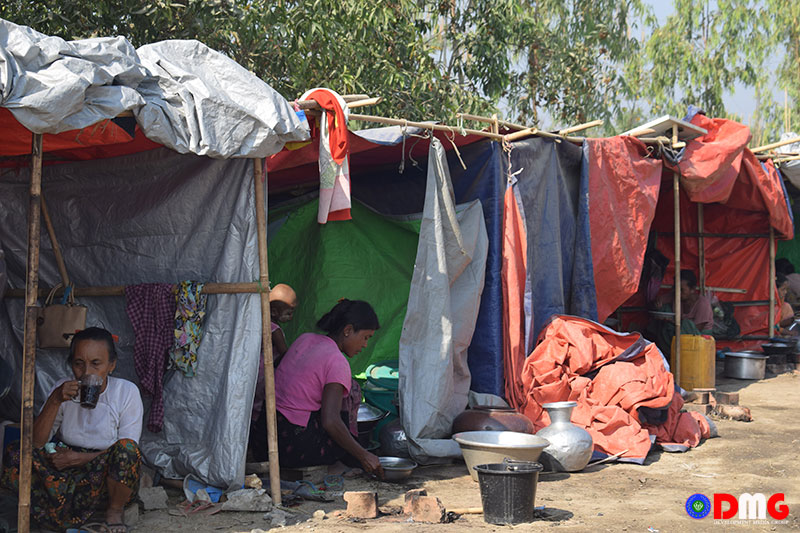 Min Tun | DMG
12 January 2021, Sittwe

An Arakan State MP submitted a proposal to the state parliament on Tuesday urging the state government to give special attention to landmine clearance so that internally displaced people (IDPs) are able to return home and rehabilitate safely.

"While many make a living by farming in the state, unexploded landmines left from the fighting on farmlands pose dangers to local residents. So, there is a need to give special attention to removing landmines," said lawmaker U Oo Than Naing, who submitted the proposal.

The Rathedaung Township MP also urged the state government to provide greater assistance to returning IDPs, calling for reconstruction of houses in villages that were destroyed in the conflict.

The number of civilians killed or injured by landmines and explosive remnants of war left from the clashes continues to rise, fueling fears in returning IDPs.

DMG was unable to obtain comment from Arakan State government spokesman U Win Myint about the government's plan to clear unexploded remnants of war in conflict-torn parts of Arakan State.

With the Tatmadaw and AA observing an unofficial ceasefire since the November election, more than 80,000 IDPs have returned to their homes, but over 180,000 still remain in camps, according to lawmakers.

U Oo Than Naing called on the relevant government departments and agencies to make arrangements for those remaining at camps so that they can work back on their farms by the rainy season, which typically starts in mid-May.

Lawmaker U Hla Aung Nyunt of Minbya Township seconded the proposal, and no one objected to discussion of the proposal.

"When I went back to see my home after two years of fighting, I found that even kitchen utensils were lost. From this I can feel the hardship our people are facing," said U Hla Aung Nyunt.

Apart from shortages of food at displacement camps, IDPs are currently in urgent need of warm clothes and blankets during the ongoing cold season in Arakan State.