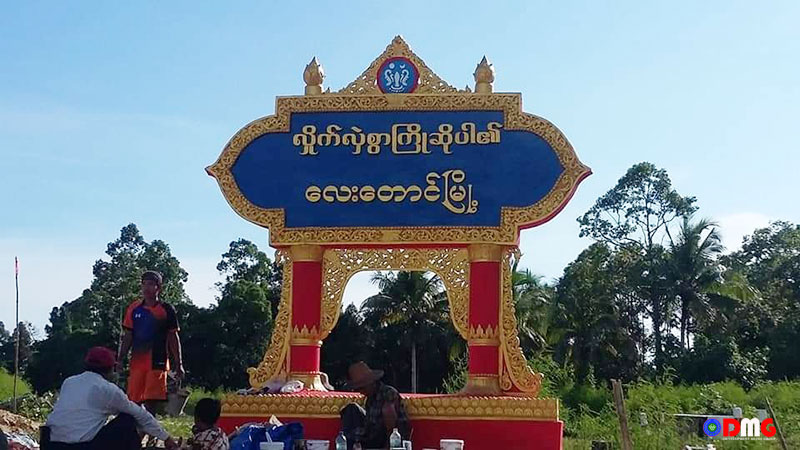 Aung Kaung Zaw | DMG
13 January 2021, Manaung

The Arakan State government is inviting tenders to develop office buildings, roads, bridges and electricity access in Lay Taung town, Ramree Township, according to the Organising Committee for Lay Taung Town.
The state government invited tenders from January 6 to January 12, and tender winners shall start projectes in February, said U Aung Naing Tun, secretary of the organising committee.
"The office facilities of the General Administration Department will be built firstly," he said.
He urged the new government to arrange for water supply, saying the current project did not include it.
"The committee has earmarked a site to build a dam for the water supply in the town. We negotiated with the farmers whose land will be included in the area to sell their land. We also informed them of the price for their land," he said.
The government recognised Lay Taung as a town on September 12, 2019, but the project to implement the town developments was delayed due to COVID-19.
Residents of Lay Taung mainly work in the fisheries and agriculture sectors, while some work in fine arts such as carving, painting and goldsmithing.
Given its recent recognition as a town, residents are hopeful their lives will improve.