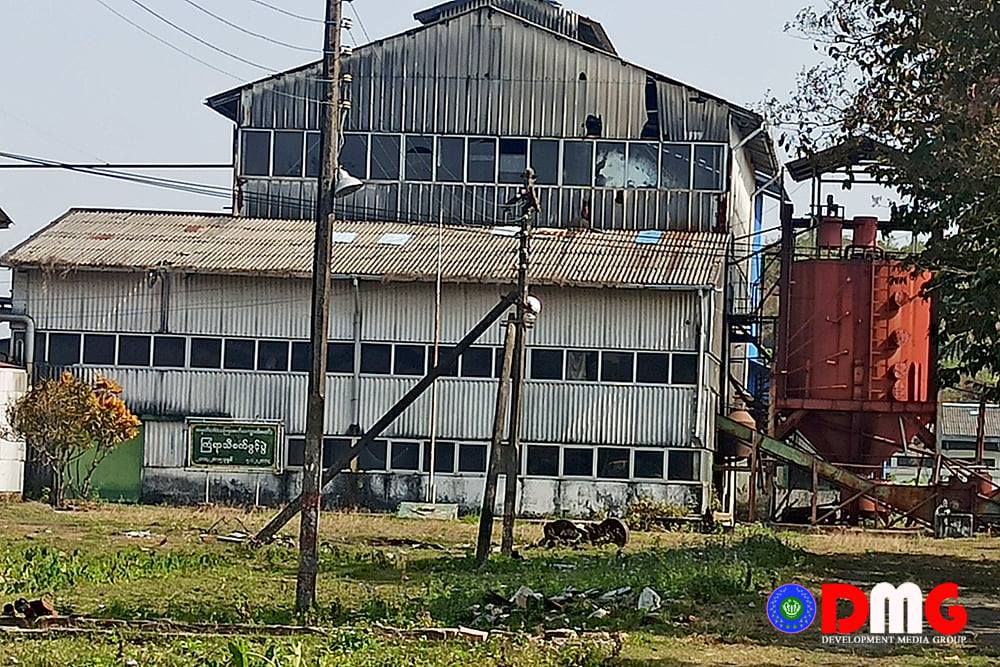 Myo Thiri Kyaw | DMG
21 January 2021, Sittwe

A sugar mill in Kyauktaw town, which was the lone sugar refinery in Arakan State, has been closed for more than a year, resulting in livelihood difficulties for over 100 mill workers, they said.
The government leased the mill to the Rakhine All-Round Development Company for 30 years from December 21, 2011.
U Oo Thar Sein, department head of the private company, said the mill was closed in September 2019 because it was facing losses as the sugar it produced was not fetching as high a price as imported sugar.
"The factory does not have a system to produce good quality sugar that can get a high price. So, we faced losses since the first year we operated the mill," he said.
U Tin Maung Kyi, manager of the company's manufacturing sector, said most workers who depended on the milling operation for a wage have faced livelihood hardships since the factory ceased production.
"Since the mill is closed, the workers cannot send their children to school. They are facing difficulties for their livelihoods. They have to collect edible snails from ditches and sell them at the market," he said.
The site where the workers are living and an area where they now grow paddy are owned by the factory. When the rice mill was operating, workers grew sugarcane on the land and did not need to pay a fee for use of the land, he said, adding that since the factory closed, they grow paddy and have to pay K30,000 an acre for a year.
"We are working for a sugar mill, we are good at sugarcane plantation. We gained K100,000 of profit from an acre of sugarcane, but we saw losses when we grew monsoon paddy. We have to pay the fee for the land," he said.
Workers are demanding that the owner of the company operate other businesses instead of closing the factory to provide job opportunities for the workers, who have been facing economic crisis since the factory was closed.
If the government imports sugar from abroad to Arakan State, the sugar mill cannot be rebooted, said U Nyo Hla Phyu, a shareholding member of the factory operation.
"We have lost billions of kyats. The government is importing sugar from other countries without considering the factory. The government is only thinking about getting a trade fee and tax," he said.
The workers were paid compensation before the factory was closed, he added.
Sugar from the factory was sold in the Arakan State townships of Kyauktaw, Sittwe, Mrauk-U, Minbya and Ponnagyun.