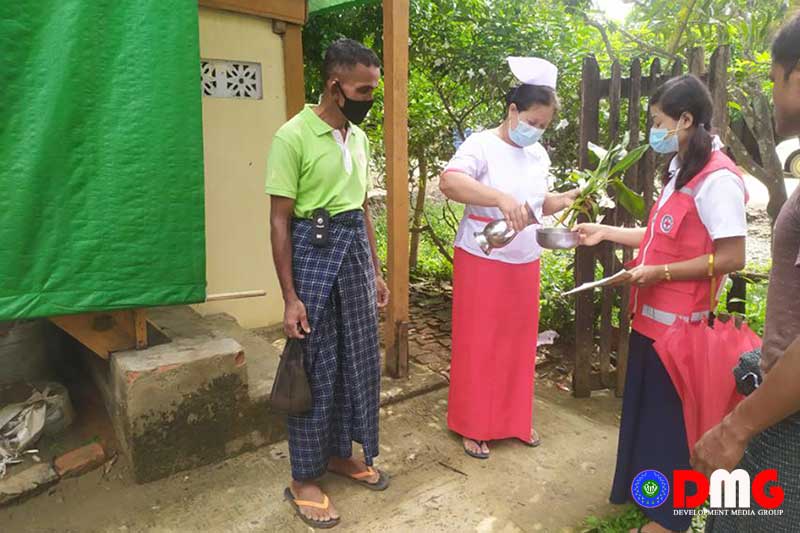 Kyaw Thu Htay | DMG
22 January 2021, Sittwe 
The Arakan State Department of Public Health has said it will start vaccinating against COVID-19 for a total of 4,300 health workers in the state starting January 27. 
The department has arranged to inoculate health workers in the state against COVID-19 after the vaccine ordered from India begins arriving in Myanmar, said Dr. Soe Win Paing, assistant director of the department. 
"We have planned to be able to vaccinate health workers against COVID-19 in Arakan State at the same time that health workers in Yangon Region are immunised," he said. 
The General Administration Department in the state has compiled a list of the people, apart from children under 18 years old, to vaccinate. Health workers are being given first priority and those 65 and older will follow, the department said.  
In trials, the COVID-19 vaccine from India has prevented coronavirus infection up to 90%. 
Myanmar's first COVID-19 infections were reported on March 23, 2020, and total cases have topped 135,000 in the months since, and fatalities have numbered 2,997, according to the Ministry of Health and Sports. 
Dr. Khin Khin Gyi, director of the Central Epidemiology Unit, said only 28 COVID-19 patients remain at hospitals in Arakan State currently.