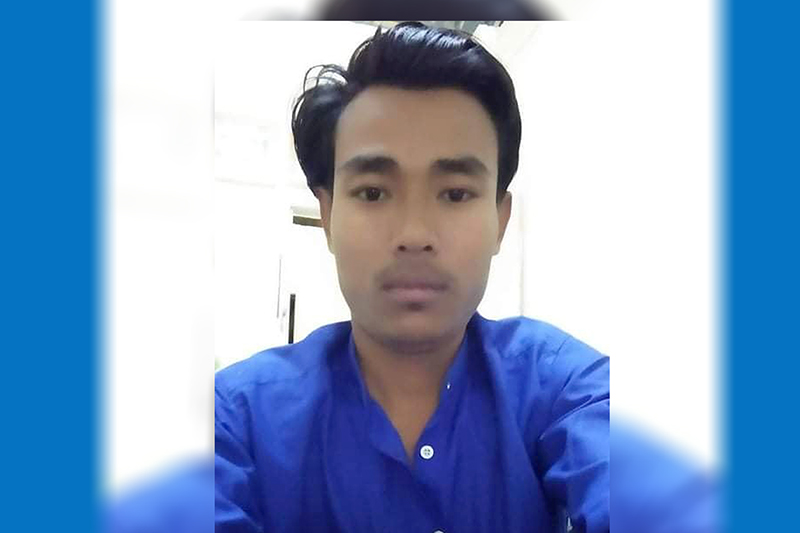 DMG Newsroom
20 February 2021, Taungup

A resident of Taungup Township, Arakan State, has been charged with incitement and violating the Natural Disaster Management Law in connection with his opposition to Myanmar's military government.

The man is one of three National League for Democracy (NLD) members in Taungup Township who were arrested on February 17 on their way to join a protest against the Tatmadaw's seizure of power, family members said.

Ko Chit Maung Maung has been charged under Section 505(a) of the Penal Code and Section 25 of the Natural Disaster Management Law, according to Police Major Than Naing, head of the Taungup Township police station.

Section 505(a) criminalises publishing or circulating any "statement, rumour or report" "with intent to cause, or which is likely to cause, any officer, soldier, sailor or airman, in the Army, Navy or Air Force to mutiny or otherwise disregard or fail in his duty as such."

An initial hearing, to be held virtually via Zoom, has been scheduled for March 2.

Ko Chit Maung Maung is a former village-tract administrator, said his wife Ma Chit Moe Khaing.

U Khin Thet and Ko Zaw Win Aung, the other two NLD members arrested on Wednesday, are being detained at the Taungup Township police station, and police have said they will be released on February 22, according to family members.

DMG's attempts to phone a spokesperson for the NLD in Taungup Township regarding the arrests were unsuccessful.

Earlier this month, the local NLD chair U Tin Thein Aung and one of the party's ex-MPs for Taungup Township in the state legislature, U Min Aung, were also arrested.

At least 19 people across four Arakan State townships have been detained for protesting against the military regime: seven from Ann, six from Taungup, four from Thandwe and two from Manaung. In Ann and Manaung townships, lawsuits have been opened against nine residents under Section 25 of the Natural Disaster Management Law and Section 19 of the Peaceful Assembly and Peaceful Procession Law.