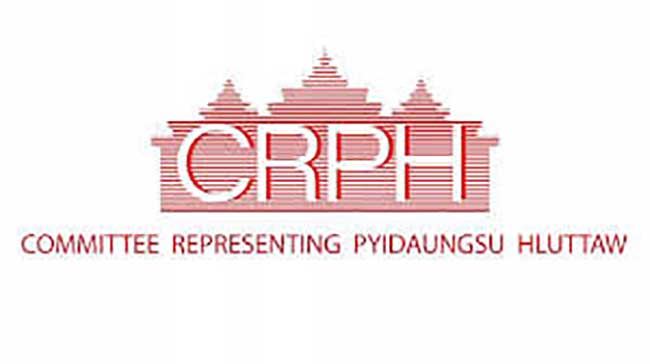 DMG Newsroom
7 March 2021, Sittwe 
With the Committee Representing Pyidaungsu Hluttaw (CRPH) releasing its "political visions" for Myanmar late last week, ethnic stakeholders in Arakan State have reacted with a mix of cautious approval and calls for greater transparency.  
The CRPH on Friday announced that among other goals for the country, it would seek to rescind the 2008 Constitution and write a replacement charter based on a federal system of government. 
Hoping "to achieve full-fledged democracy," the CRPH also said it would strive "to end military dictatorship" and "ensure the unconditional release of all unlawful detainees including President U Win Myint and State Counsellor Daw Aung San Suu Kyi."   
But with the CRPH dominated by the National League for Democracy (NLD), and the latter widely perceived as being a predominantly Bamar party, some observers have advised more consultation with minority groups going forward.  
U Khaing Kaung San, director of the Wan Lark Foundation, said the CRPH needed to engage in dialogue with ethnic armed organisations (EAOs). 
"The EAOs and ethnic political parties lack trust in the National League for Democracy government because the NLD government failed to build relations with the ethnic nationalities. Thus, the CRPH needs to conduct practical activities to build mutual trust," he said. 
U Myo Kyaw, secretary of the Arakan League for Democracy (ALD), said he was encouraged by some of the language in the CRPH's March 5 declaration, while adding that there was good reason to be sceptical.  
"The inclusion of the words 'federal democracy' and 'to rescind the Constitution' are acceptable terms for the ethnic nationalities. But they [ethnic nationalities] are always being cheated with these words. So, the CRPH needs to write and speak more transparently to get the trust of the ethnic nationalities," he said. 
In closing, Friday's statement said the CRPH "solemnly takes an oath that we will steadfastly work hand-in-hand with all ethnic nationalities and strive for the full realisation of aforementioned political visions."  
The CRPH was formed as a defiant response to the Tatmadaw's seizure of power from the NLD government on February 1. Most of its members are NLD, including three of its four "acting ministers," who were appointed last week.