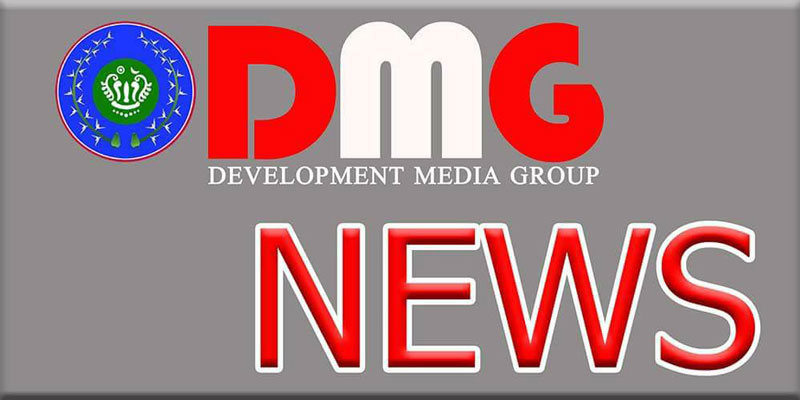 DMG Newsroom
2 April 2021, Mrauk-U 
A 65-year-old man died this week while standing trial on terrorism charges over his alleged involvement with the Arakan Army (AA), according to his defence lawyer. 
U Aung Tun Hla aka U Seik Phar Chay, from Thabyay Kan village in Mrauk-U Township, had been facing charges under Section 50(i) and 52(a) of the Counter-Terrorism Law at the Mrauk-U District Court when he died on Monday. 
The man was rushed to the hospital after he lost consciousness on Monday at around 9 p.m. and died an hour later, said lawyer Daw Hla May Thu, who is a member of the Mrauk-U District legal support team. 
"He had been sick for a long time. He failed to show up at the previous court hearings, citing poor health. Perhaps the death was partly due to injuries from being beaten. He might also have had underlying health problems. His old age might also have been a contributing factor," the lawyer told DMG on Friday. 
"He was cremated last night," she added. "The police station head said he died of a lung infection. We will know the exact cause of death only after the post-mortem report comes out." 
U Aung Tun Hla required hospitalisation after falling ill in the second week of March. 
U Sein Win Maung, a 42-year-old Minbya Township resident who was arrested along with U Tun Aung Hla and is also facing terrorism charges, needed to be hospitalised in February due to injuries from beatings allegedly sustained while in custody. He remains in poor health, according to his family. 
"My husband is in poor shape due to the injuries he sustained while being held by the military. The police station sent him to hospital only when he was in serious condition. I am worried for him because another who was arrested together with him has died. I wish he was treated outside until he recovers," said Daw Ma Tin Win, U Sein Win Maung's wife.  
U Sein Win Maung previously worked as a scrap dealer, and was arrested in November 2019 near Tin Nyo Cottage Hospital in Mrauk-U Township while travelling to purchase metal scrap. U Aung Tun Hla was arrested at the same time on his return from Tin Nyo village to Thabyay Kan village. 
Relatives were only allowed to see the two six months after their arrest, when they were sent to Sittwe No. 1 Police Station in May 2020. They were then transferred to Mrauk-U Police Station and a captain from the Kyauktaw-based Battalion No. 375 opened a case against them. 
Their trial has faced delays as prosecution witnesses had failed to present for some three months, said Daw Hla May Thu. 
According to the Mrauk-U District legal support team, a total of 25 people are facing terrorism charges at the district court on suspicion of having ties to the Arakan Army. 
Across Arakan State, a total of 362 people have faced charges over alleged AA ties during two years of fighting between the Tatmadaw and Arakan Army, from late 2018 to November 2020. Seventy-eight of them have been released due to lack of evidence, according to Thazin Legal Institute.