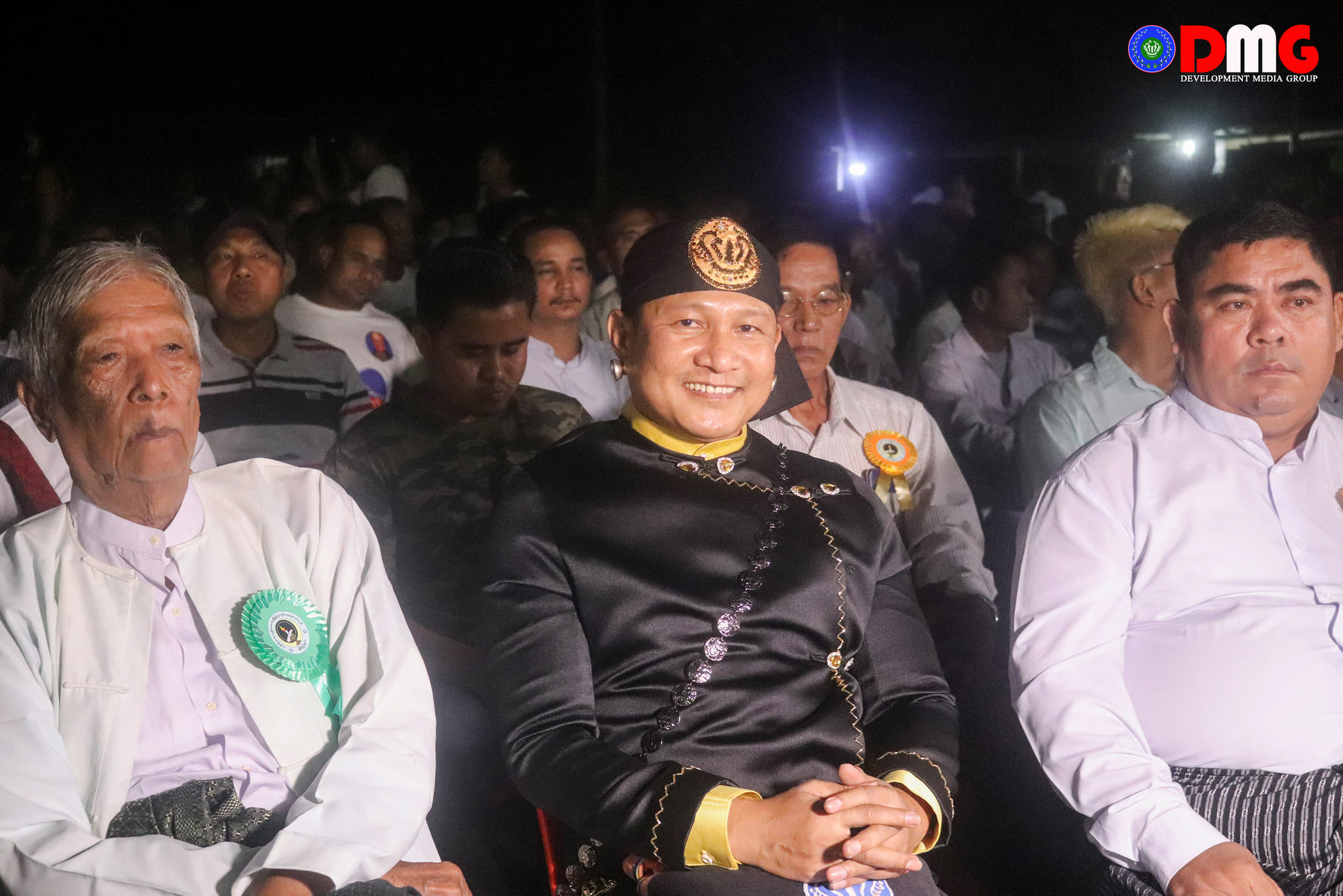 DMG Newsroom
April 9 2021, Ponnagyun 
The seventh Tankhoe Saya Tun literary award presentation was held in the village of Tankhoe, the hometown of Saya Tun, in Arakan State's Ponnagyun Township, on Thursday evening.
Awards were presented for several genres including lifetime achievement, musical composition, article, novel, poem, and children's poem.
Writer Sayagyi Anauk Thar (Sittwe) won the lifetime achievement award. Arakanese singer Win Ko Khaing won musical composer award, Yoe Nwe (Kyaukphyu) won the article award, female writer May Hline Phyu won the novel award, Okkar Min Nyo won the poetry award and Zen Hein (Myaungbwe) won the children's poem award.
"This literary award was established partly to honour Tankhoe Saya Tun; to turn out aspiring writers and composers in Arakan State; and to honour writers dedicated to promoting the dignity and integrity of Arakanese people through their works," said general secretary U Lwan Pyay Aung (Sittwe) of the literary award selection committee.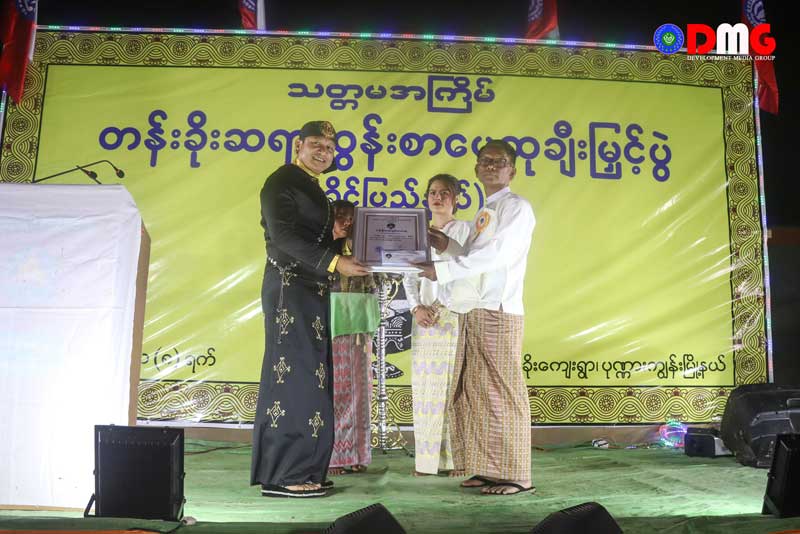 Win Ko Khaing expressed thanks to his fans and colleagues for their support.
"I am honoured to be awarded the most prestigious literary award in Arakan State. This award is presented to Arakanese people who are devoted to boosting the morale and nationalism of Arakanese people. So, I would like to express thanks to all the committee members who gave me this award," said Win Ko Khaing.
Writers from across Arakan State attended the literary awards presentation, and well-known Arakanese singers such as Win Ko Khaing, Say Riz, Sitt Nyein Naing, Arian and Arakan Maung Maung entertained the audience with songs.
Saya Tun was a distinguished man of letters in Arakan State during colonial rule. He died at age 70, and the Tankhoe Saya Tun literary award presentation has been held annually for the past seven years in his native village of Tankhoe.