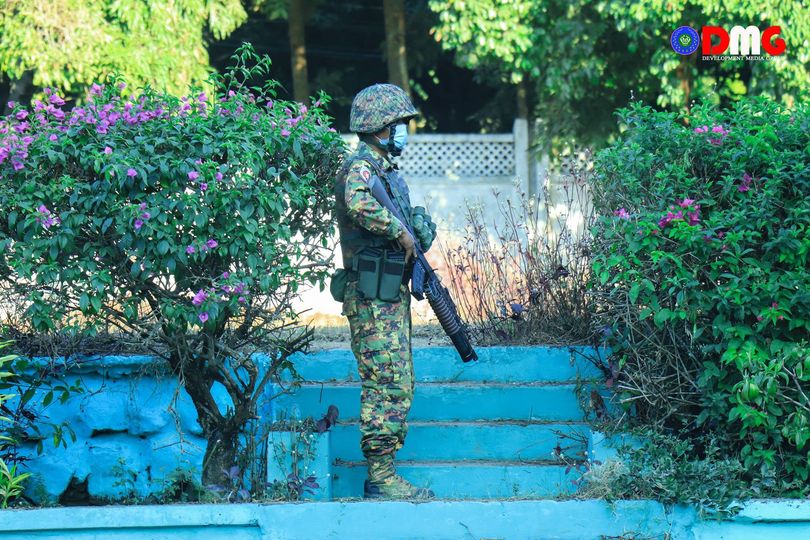 DMG Newsroom
30 April 2021, Naypyidaw 
Myanmar's military, which overthrew the country's elected government in a February 1 coup, has extended its unilateral ceasefire for another month, through May 31, purportedly to continue peace talks with ethnic armed groups in the country. 
The junta said it would cease fighting except for cases in which defence, security and administrative mechanisms are obstructed. 
The military regime called for "collaborative efforts to achieve eternal peace through negotiations while the military has halted its military operations again." 
Following the February 1 coup, the State Administration Council (as the junta has called its governing body) formed three committees — National Solidarity and Peace-making Central Committee, working committee and coordination meeting — to handle Myanmar's peace process. 
The ceasefire statement on Friday said the military regime's peace committee would hold talks with ethnic signatories of the Nationwide Ceasefire Agreement (NCA) to build a more concrete peace, as well as convince non-signatories to sign the NCA. 
However, the Peace Process Steering Team (PPST), representing ethnic signatories of the NCA, announced on February 20 that it would suspend peace talks with the military council. In later meetings, the PPST called for holding the junta leaders accountable for ordering murderous crackdowns on anti-regime protesters across the country. 
Currently, clashes are taking place between Myanmar's military and the Kachin Independence Army (KIA) in Kachin State, and the Karen National Union (KNU) in Karen State. 
While the KNU is a signatory to the NCA, the KIA has opted out of signing the agreement. The fighting between Myanmar's military and the KIA has forced about 10,000 residents from their homes in Kachin State, according to Radio Free Asia.