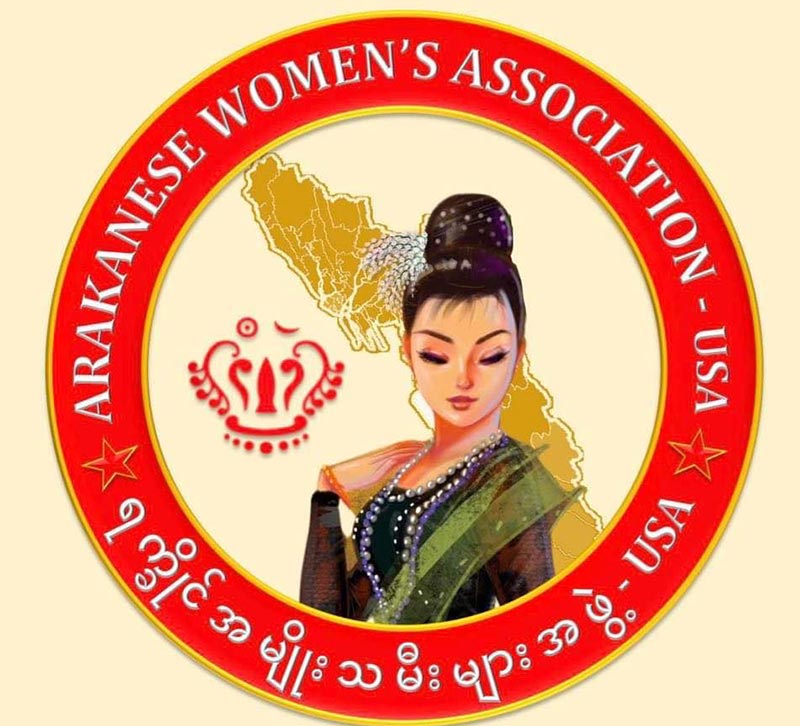 DMG Newsroom
9 June 2021, Mrauk-U 
The Arakanese Women's Association-USA released a statement on June 9 calling for the Arakan People's Authority to take serious action against the perpetrators of recent rape cases in Buthidaung and Mrauk-U townships. 
The statement was made after a 27-year-old woman sheltering at an IDP camp in Buthidaung town and a 9-year-old girl at Pee Pin Yin IDP camp in Mrauk-U Township were raped in recent weeks. 
The association said it would provide as much aid as it can for the two victims and their families. 
Its statement's invoking of the Arakan People's Authority refers to a body envisioned by the Arakan Army — and according to some reports, already operational — as a quasi-government in charge of judicial and administrative functions in Arakan State. 
The Buthidaung victim has accused Futu Ali, a 54-year-old man from Ywamagonnar village, and he has been detained at Taungbazar police station. U Kyaw Naing Moe, an IDP from Pee Pin Yin IDP camp, has been accused in the other case. 
The association also called for helping the rape victims to overcome their trauma. 
Saw San Nyein Thu, chair of the Rakhaing Women's Initiative Organisation (RWIO), said authorities needed to help ensure security for women and girls at IDP camps, otherwise they would continue to face sexual abuse and harassment. 
DMG could not determine the extent to which the Arakan People's Authority is functionally capable and/or willing to administer justice in the cases, and attempts to contact the Mrauk-U Myoma police station were unsuccessful. 
According to the Legal Clinic Myanmar, there were 184 cases of violence against women reported in-person and 599 cases reported by phone between 2018 and 2020. 
Following a 2019 amendment to the Penal Code, the punishment for rape of a child under age 12 is a sentence of 20 years to life in prison.