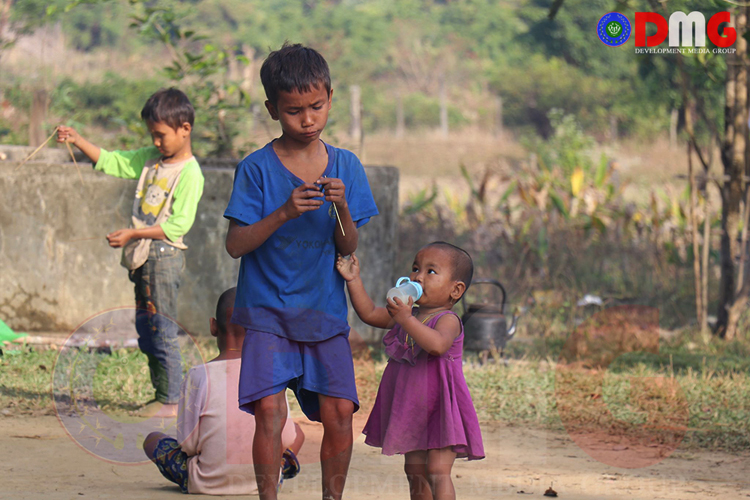 Kyaw Thu Htay | DMG
30 June, Sittwe 

The government's Internet shutdown in conflict affected areas has affected the lives of IDPs in Arakan State, relief workers said.
Relief aid supplies promptly arrived at IDP camps previously because the information of food shortages and other relief aid supply requirements for IDP camps can be posted on social media platforms along with photos in a punctual manner. But, following the ban of mobile data services in the region, they could not publicize the needs of IDPs in a timely fashion, relief workers said.
"CSOs in Arakan State have to depend on Internet access to contact donors. Now, communication with the donors is really difficult, so this impacts refugees. That's why I'd like the government to lift the ban," said Ko Aung Kyaw, a spokesperson from Poe Shwee Pyin Allied Social Service.
Currently, Shwe Phaung Tin IDP camp in Pan Myaung village, Minbya Township, has been facing problems due to the Internet shutdown. The camp ran out of food and could not poste vital information on its social media webpages, this caused delays of much needed relief and aid provisions there, according to the manager of the camp. 
 "Donors can't know if we're in dire need of supplies if we lack Internet access. So, we are facing difficulties operating the camp on a functional level," said U Myo Khaing Tun, manager of Shwe Phaung Tin IDP camp.
The Myanmar government shut down the Internet access as of 21 June in Mrauk-U, Kyauktaw, Minbya, Buthidaung, Maungdaw, Rathedaung, Myebon and Ponnagyun Townships in Arakan State and Paletwa Township in Chin State where ongoing conflicts are occurring between the Tatmadaw and the AA.
Since the ban has been in affect the region's economy, health, education and security affairs have become hindered. The Arakan State parliament has requested to immediately stop the Internet cut-off. Similarly, international organizations and human rights activists have called for lifting the ban.