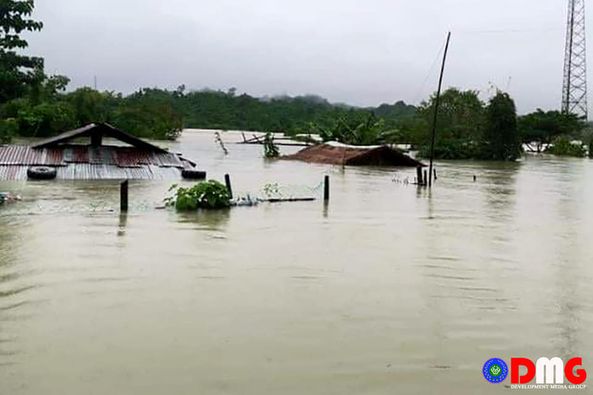 DMG Newsroom
27 July 2021, Maungdaw

More than 300 houses in five villages of northern Maungdaw Township, Arakan State, were inundated by floodwaters and three inter-village bridges were washed away, according to village officials.

Over 300 houses from Thit Tone Nar Khwa Sone, Tamanthar, Mee Taik, Thinbawhla and Thayargon villages were reportedly flooded.

"All the houses in the village were submerged," said U Tun Chay, an administrator of Thit Tone Nar Khwa Sone village. "Even rice could not be recovered from the floodwaters, making it difficult for locals to survive. The township General Administration Department has been notified about the floods but has not responded."

There are also concerns about the livelihoods and accommodation arrangements of families whose homes have been submerged.

In addition, three inter-village bridges were washed away by the floodwaters, said U Maung Thein Nyunt, an administrator of Tamanthar village.

"Three rural bridges were washed away at around 12 noon today. The three inter-village bridges were swept away in torrential rains," he said on Tuesday.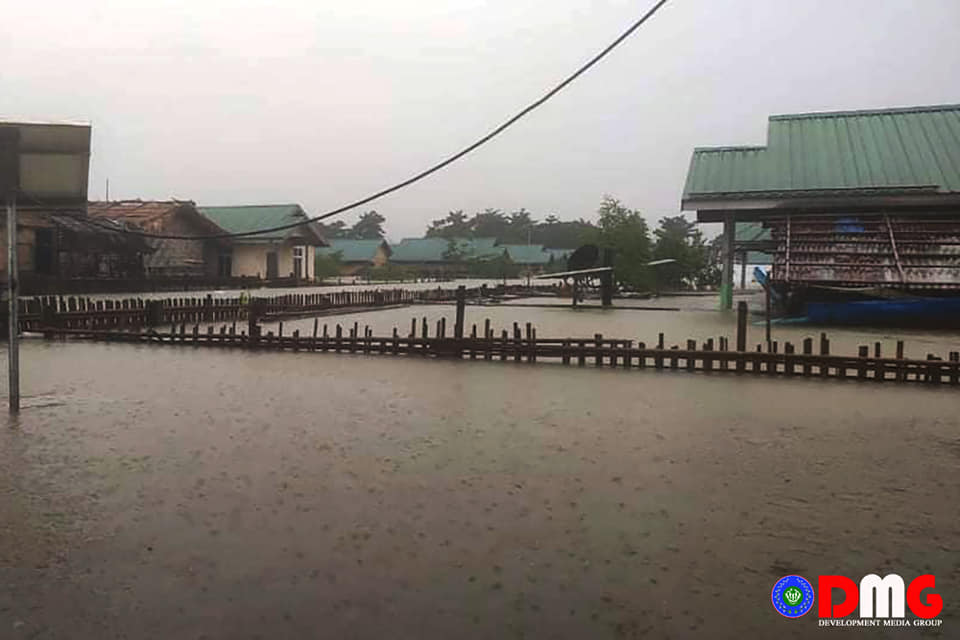 The Tamanthar Bridge — measuring 80 feet in length and 30 feet in width — was built over the Tamanthar Creek and was among the three washed away by floodwaters this week. The bridge was used to connect more than 30 villages in northern Maungdaw Township.

The Letyar Chaung Bridge and Bauk Ywar Bridge, which were also destroyed, had been more than 100 feet long, according to locals.

"If the bridges are damaged, we will not be able to go anywhere. All the cars are stranded," said an unnamed driver who plies the route between Kha Maung Seik and Aungthabyay villages.

Flooding has also been reported in Thandwe, Taungup, Gwa, Kyaukphyu and other townships in Arakan State. The floods have reportedly caused power outages in some of the affected townships.