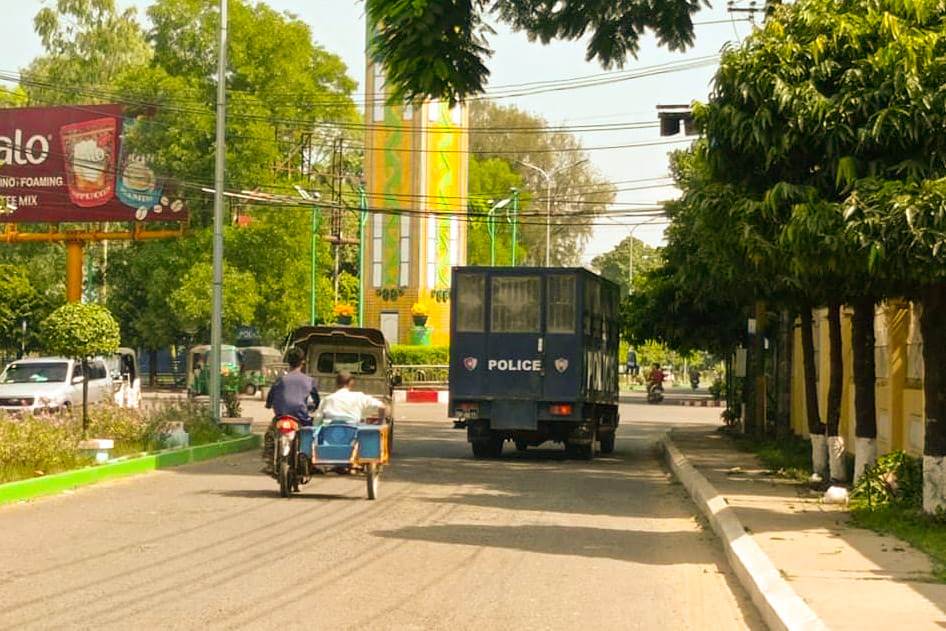 DMG Newsroom
3 December 2021, Mrauk-U 
More than 20 residents of Lekka village in Mrauk-U Township who were arrested on suspicion of having links to the Arakan Army (AA) were arraigned on December 3, and a second appeal was presented to the court as the presiding judge did not rule in the case, according to a lawyer. 
"As a new judge, the lawyers for both sides filed a second appeal in the case. The judge rescheduled the next court hearing to deliver a verdict," said U Aung Sit Min, a lawyer with the Min Htee Law Firm who is involved in the case. 
The case has been rescheduled multiple times without a verdict, with the next court hearing scheduled for December 17. 
Many of the defendants' family members arrived at the court on Friday in hopes that the detained Lekka villagers would be released. 
The Lekka villagers were arrested in April 2019 and have since been facing multiple charges under the Counter-Terrorism Law, as well as under Section 21(a) of the Arms Act. The villagers have been on trial for more than two years. 
For months, family members have been hoping that loved ones facing Counter-Terrorism Law charges in relation to alleged AA links would be released after the junta removed the designation of the ethnic armed organisation as a terrorist group on March 11. 
"I want the judge to rule in the case as soon as possible. It is not easy for us to come to the court hearing. They have been detained for almost three years, but have not yet been released," said Daw Tin Tin Nu, an elder sister of detained Lekka villager U Tun Aye Kyaw. 
More than 200 people were arrested and charged under the Counter-Terrorism Law after being accused of associating with the Arakan Army during some two years of fighting in Arakan State from the end of 2018 to late 2020. 
As of December 3, 102 of those arrested and charged under the Counter-Terrorism Law had been released, but more than 100 remained detained.