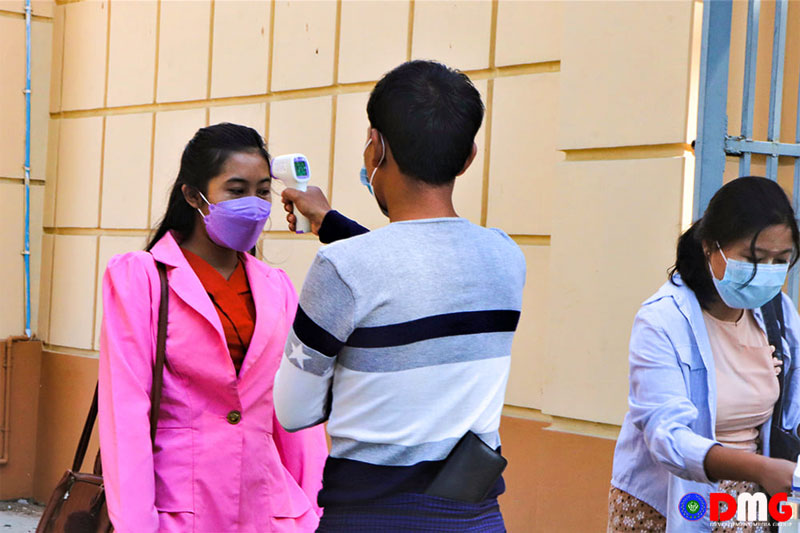 DMG Newsroom
6 January 2022, Sittwe
The Department of Higher Education reopened universities and colleges across Myanmar on January 6, but only about a quarter of students have reportedly returned to class at Sittwe University. 
U Kyaw Naing Oo, head of the Sittwe University Student Affairs Department, said the number of students who have returned to class is significantly lower than pre-pandemic enrollment. 
"The students who live in the villages have not been able to come before the class opens. I believe that there will be more students who return to enroll next week. The political situation in Arakan is stable, so university students will return to class," he said. 
Classes for the first semester of the fourth year (master's) degree in Law and Education resumed at Sittwe University on Thursday, and only 104 of 450 enrolled students attended their classes, according to the Student Affairs Department. 
Sittwe University has plans to inoculate its remaining unvaccinated students.  
U Kyaw Naing Oo said there has been no instruction to reopen the remaining courses at the university, and that this would only be known after receiving instructions from the Ministry of Education. 
Ma Wine Myat Tun, a second-year zoology student, said that she wants remaining classes at the university to be reopened as soon as possible. 
"We want to go back to university now that the universities are reopened. It has been closed for two years. It is not easy to attend other training sessions because of Covid-19 and political issues. Now they call only for final year students, which means we do not matter," she said. 
There are more than 160,000 distance education students and 4,078 day students at Sittwe University. 
The universities and colleges in Arakan State are Sittwe University, University of Computer Studies, Technological University (Sittwe), Taungup University, Kyaukphyu Education College and the Government Technical Institute (GTI Thandwe).