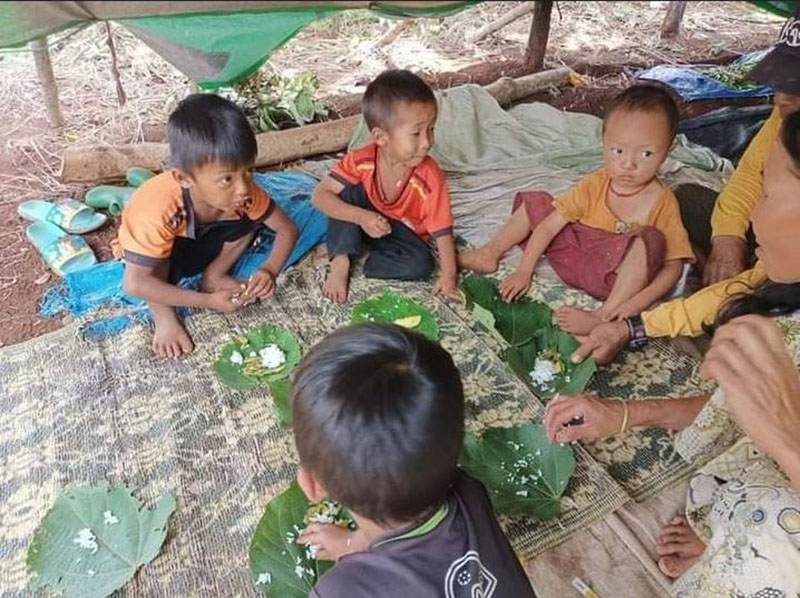 DMG Newsroom
5 December 2022, Demoso, Kayah State

Thousands of internally displaced people (IDPs) from 10 displacement camps were temporarily relocated after fierce clashes erupted between the military and Karenni Nationalities Defence Force (KNDF) near Thaybot Sulae and Kontha villages in Demoso Township, Kayah (Karenni) State, on December 3 and 4, according to aid workers.

Around 20,000 IDPs were moved to safer locations after mortar shells landed and exploded in the displacement camps, an aid worker in Demoso Township said.

"IDPs were relocated after clashes broke out between the military and KNDF near some displacement camps," the aid worker told DMG.

The twice-uprooted IDPs are in need of clothing, food and shelter, according to officials from the displacement camps.

"We have provided food and shelter to the IDPs as much as we can, but relief supplies are still needed," said an official from a displacement camp.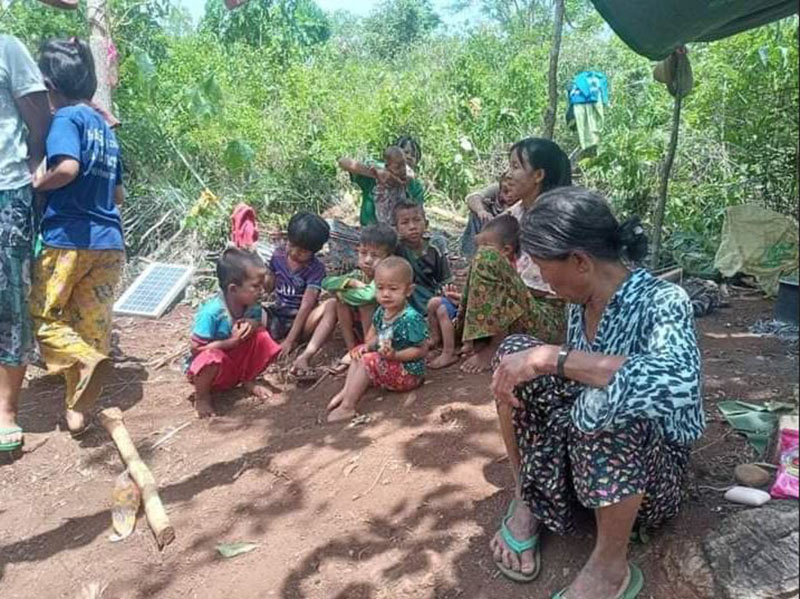 At least 20 junta soldiers were killed, four were captured alive and some weapons seized during the clashes, the KNDF said in a statement on December 4.

DMG was unable to obtain comment from regime spokesman Major-General Zaw Min Tun regarding the KNDF statement.

The Karenni armed group has captured some military bases and is conducting clearance operations near the villages, a KNDF official said.

"The KNDF is conducting a clearance operation and the military has been firing mortar shells on a regular basis. We are monitoring the situation as to whether the fighting will recur or not," the KNDF official added.

According to the UN Refugee Agency (UNHCR), as of November 14, there were an estimated 77,800 IDPs in Kayah State who were uprooted and remain displaced since the coup in February 2021, many of them fleeing their homes due to fighting between regime troops and the KNDF and its allies.