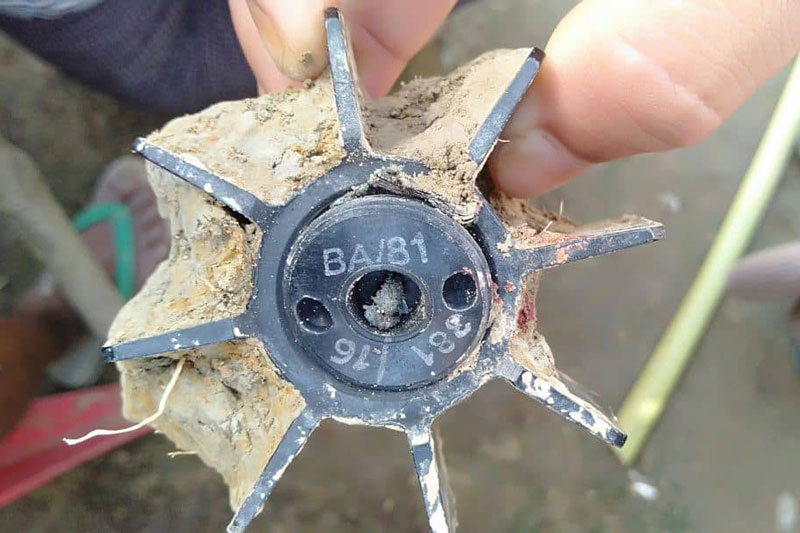 Win Nyunt/DMG
October 22, Sittwe
An artillery shell exploded near Sin Khone Taing primary school in Rathedaung Township around 10 a.m. of October 22, the village administrator U Maung Pu told DMG.
He added that the shell was lodged in the ground, around 200 feet away from school, and because the teachers and students were worried about their safety, the school was closed temporarily.
"An artillery shell landed near the school around 10 a.m. today. The school is closed because teachers and students are frightened," U Maung Pu said.
There are more than 60 students and seven teachers in that school.
"The shell landed while we were at the school. The school is closed at the moment because we don't know whether more shells will hit near the school," a teacher said.
Locals said that clashes didn't happen near their village but people heard artillery being launched often.
U Maung Pu said that a Tatmadaw troop was at the Thonesal Ta Bon pagoda in Buthidaung Township, and the shell that exploded near the school came from near the Tatmadaw's outpost.
"We are afraid of having unnecessary problems because they are firing at the villages with the heavy weapons. If the shells land in houses accidently, people can die," he said.
Colonel Win Zaw Oo, head of the Western Command, denied the shooting.