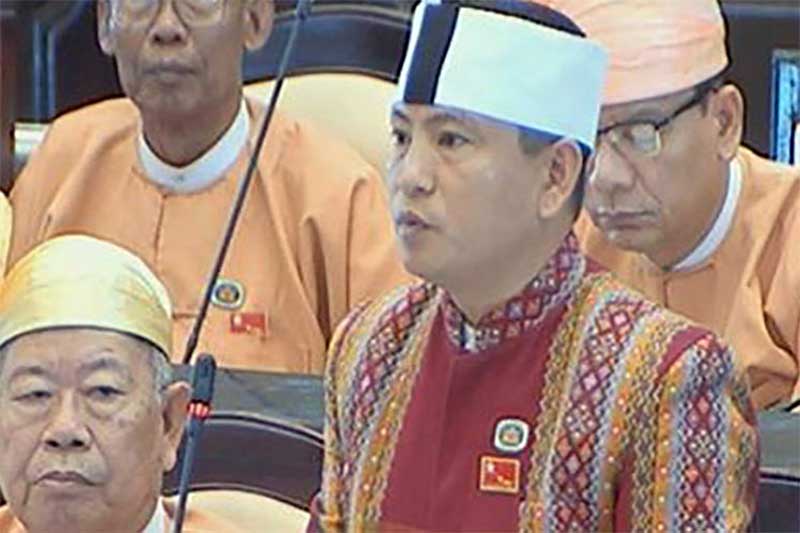 Myat Win Kyaw | DMG
21 November, Yangon
 
The Amnesty International and the ASEAN Parliamentarians for Human Rights have demanded the immediate release of the Amyotha Hluttaw MP U Hwei Tin, who has been abducted by the Arakan Army (AA).

The two organizations released their statement on 21 November saying they were concerned for the safety of the NLD lawmaker.

"Attacks on lawmakers have a detrimental impact of undermining people's rights to representation and of stifling freedom of expression within Parliaments," the statement said.

The statement also said that they were concerned about the fate and whereabouts of 13 other Chin civilians.

The organizations also called on the AA to immediately release all civilians it has detained and to immediately let families of the detainees to have access to their family members.

The AA kidnapped 10 people on 3 November in Chin State's Paletwa Township including U Hwei Tin and five Indian citizens.

The AA has kept U Hwei Tin and has freed other detainees but one Indian national died in custody. The AA said that the man died due to shortness of breath.

The organizations urged Myanmar authorities to conduct independent and impartial investigations promptly on the death of the Indian national.

Twenty-two other organizations and CSOs based in Thailand, Malaysia, India, Bangladesh, Britain, Norway, Italy, Demark and Myanmar as well as human rights groups based in Asia and Europe also called on the release of U Hwei Tin.

During one year of the ongoing fighting between the Tatmadaw and AA in Arakan State, more than 80 civilians died and over 130 injured, according to the figures of CSOs.

Moreover, the number of deaths during the Tatmadaw's interrogation of civilians allegedly connected to the AA has been 15 and the number of injured civilians has been increasing recently.