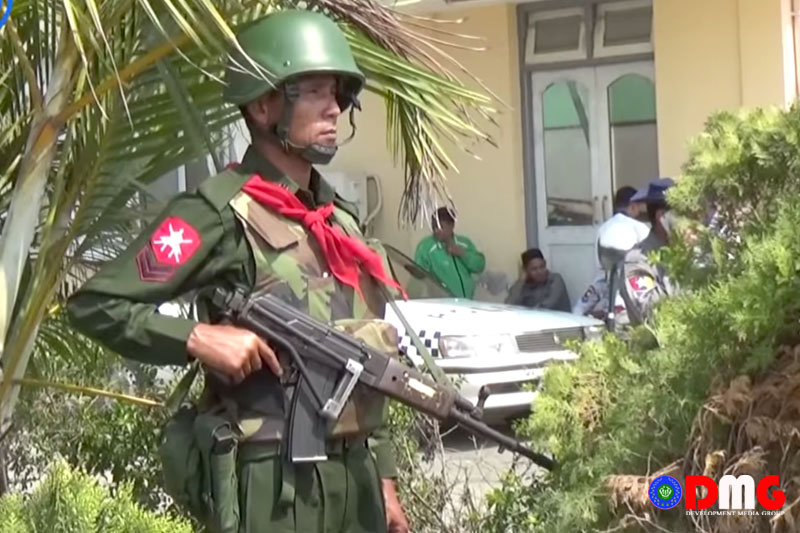 Myat Win Kyaw | DMG
24 November, Yangon
 
The Chairman of the Tatmadaw True News Information Team Maj-Gen Soe Naing Oo warned not to exploit the situation of the government and the Tatmadaw that has to be patient to attain peace.

He made the remark in a press conference held in Nay Pyi Taw's Defence Service Museum on 24 November.

The attempt to ensure peace was for the Myanmar people and everyone should be part the process, Maj-Gen Soe Naing Oo said.

"What we are moving toward is a democratic country and it's based on the will of the people and their desire for peace," he said.

We would have to consider the degree of willingness by the ethnic armed groups in the peace process, he added.

The meeting of the National Reconciliation and Peace Centre (NRPC), ethnic armed organizations that have signed the Nationwide Ceasefire Agreement (NCA) and the Tatmadaw in Chiang Mai has got good results, Maj-Gen Soe Naing Oo said.

They have now been preparing to resume the Joint Ceasefire Implementation Committee Meeting (JICM) as soon as possible, he said.