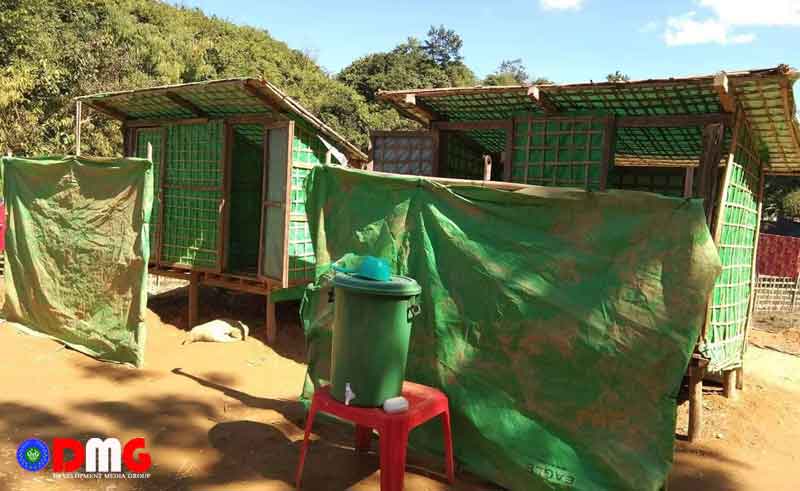 Wuntha (Maungdaw)|DMG
28 November, Buthidaung

There are not enough toilets in Lan Ma Kyaung (Monastery of Main Road) and Yan Aung Myay refugee camps in Buthidaung town because the number of refugees increases.

There are 18 toilets, which were donated by ICRC and other donors, at Lan Ma Kyaung refugee camp but that number is not sufficient for more than 1,500 refugees taking shelter there, said U Aung Kyaw Tun, manager of Lan Ma Kyaung refugee camp.

Moreover, the camp is in dire need of food because there are only provisions provided by the Department of Social Welfare. The total of 1,559 refugees from 380 households are now taking refuge in Lan Ma Kyaung refugee camp.

Yan Aung Myay refugee camp in Buthidaung town does not have enough toilet for refugees also.

"There are only 10 toilets at our Yan Aung Myay refugee camp. It is not enough for more than 530 refugees to use. ICRC said it will donate toilets, tube wells and bathrooms but it hasn't started yet," said Sayadaw U Eindawuntha from Yan Aung Myay monastery.

There are more than 530 refugees from 135 households in Yan Aung Myay refugee camp.

There are about 8,000 refugees in Buthidaung Township, and they fled from their homes in villages such as Pyin Chaung, Myoma Chaung, A Lae Chaung, Tha Yat Pyin, Kyauk Yan, U Yin Thar, Shit Shar Taung, San Go Htaung, Nwar Yone Taung, Phone Nyo Late, Si Taung, Kan Pyin, Zee Ywar, Kyar Nyo Pyin, Kun Taung, Sa Par Htar, Oat Taung, Kwan Tai, Thy Ta Bote, Pyin Shay, Tha Pyay Seik villages in Buthidaung township and Kyauk Tan and Yay Soe Chaung villages in Rathedaung township.