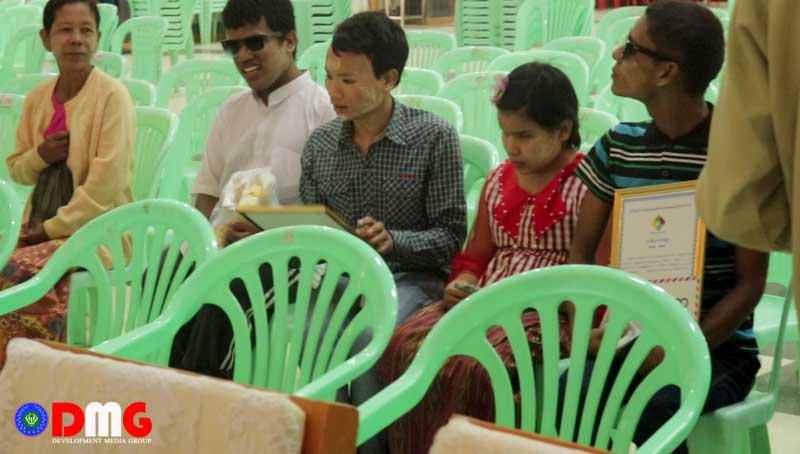 Kyaw Thu Htay | DMG
5 December, Sittwe
 
Aid from Arakan State government is required for persons with disabilities in Arakan State because they do not have enough help, said U Zaw Min Than, associate secretary of Association for Persons with Disability in Arakan State.

The association was established in July this year, but an office could not be opened and it faces challenges to proceed to do its activities due to lack of funds, he said.

"The Government needs to help us because regional level associations have been established in all states and regions. We could not operate the association because we lack funds," he added.

Lack of job opportunities for persons with disabilities creates difficulties, said Daw Yin Yin Pyone, head of the Department of Social Welfare in Arakan State.

"Most people with disabilities are jobless not only in Arakan State, but also in other regions and state," she added.

The number of persons with disabilities in Arakan State is now more than 9,800, and it might reach about 100,000 if people with disability come from the areas where they are not recognized, Daw Yin Yin Pyone said.

The number of persons with disabilities has been increasing in Arakan State due to the side effects of war between the Tatmadaw and the AA in the region.