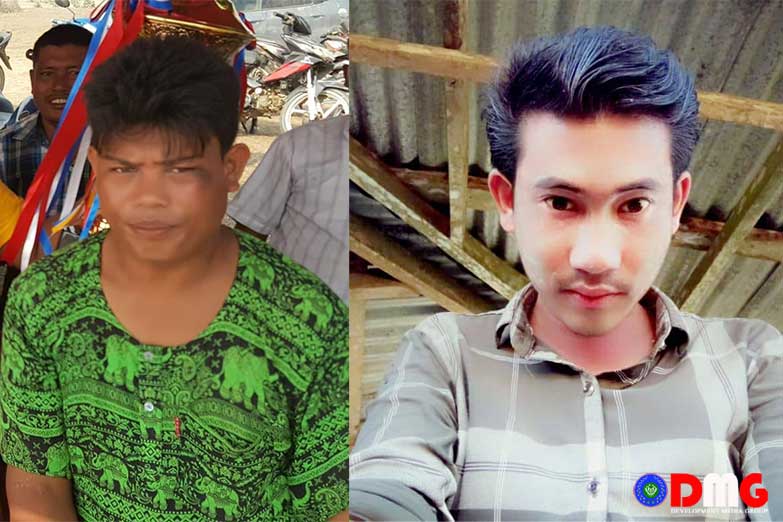 Cha Lu Aung | DMG
7 December, Buthidaung

Two employees of the Department of Education under the Ministry of Education from Konedan Village, Rathedaung Township in Arakan State have reportedly been detained in police custody for questioning; and they have not been allowed to meet with their families yet, said a family member.

The Tatmadaw troop together with policemen and members of the Military Affairs Security Unit (Sa-Ya-Pha) entered Konedan Village in Rathedaung Township on 3 December and checked household registration certificates of the residents. They also arrested a teacher identified as U Kyaw Hsan Naing, a school clerk named U Nay Zaw Tun and a ward/village clerk, who was released latter.

The detainees have been transferred to Maungdaw Police Station via Ah Ngu Maw Police Station and are currently being questioned by members of the Military Affairs Security Unit (Sa-Ya-Pha), said U Aung Naing, elder brother of the detained teacher.

"I've heard that they (two detainees) are being interrogated by members of the Military Affairs Security Unit (Sa-Ya-Pha) at Maungdaw Police Station. I went to Maungdaw Police Station yesterday but I didn't meet them (the detainees)," he added.

Local authorities have not made any public statement about the arrest of two staff from the Department of Education, U Kyaw Mya, Rathedaung Township Education Officer said.

"We haven't received any official information about the two detainees from local authorities so far. School has not been officially closed, but attendance may be quite low because villagers vacated the village," he said.

Daw Win Mra Phyu, mother of the detained teacher died at a public hospital in Sittwe this morning due to trauma a day after her son was arrested by the Tatmadaw.

"My mother died at about 4 a.m. today because she suffered trauma after her son was held by the Tatmadaw," U Aung Naing added.

A total of 503 people in Arakan State have been sued by the Tatmadaw on suspicion of having ties to the Arakan Army (AA) and 10 suspects have been released so far, according to a statement issued by Thazin Legal Aid on 27 November.
Related Post : Two educational staff and a ward/village tract clerk from Rathedaung have been investigated