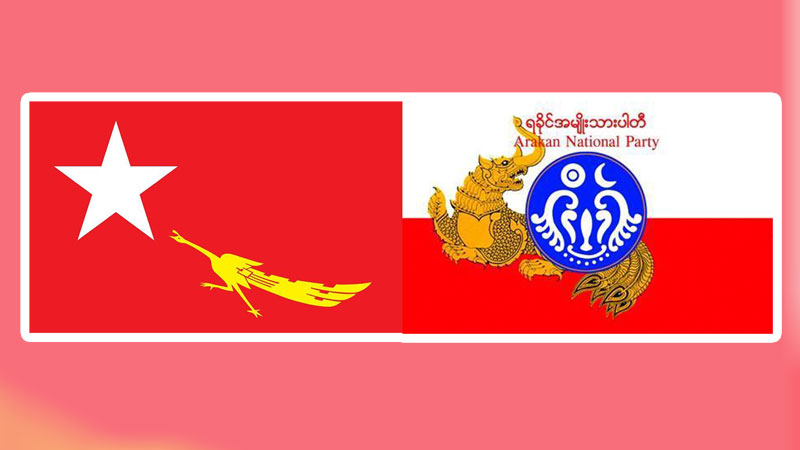 Phadu Tun Aung and Kyaw Thu Htay | DMG
18 December, Sittwe

The Arakan National Party says poll organizers should negotiate with the Arakan Army (AA) to hold elections in conflict-torn Arakan State ahead of the 2020 nationwide vote, but the ruling National League for Democracy (NLD) is arguing that such talks would not be appropriate given the current political climate.

Fighting between the Arakan Army and government troops has persisted for months in Burma's westernmost state. AA Major General Twan Mrat Naing told The Irrawaddy recently that the ethnic armed group would cooperate with relevant officials to hold elections in the restive state in November 2020. But a spokesperson for the NLD, Dr. Myo Nyunt, told DMG that an AA invitation could lead to complicated dynamics.

"The problem in Arakan State is a political problem. So, we'd like to tackle it via political means. If it [AA] makes such demands by using its force, more armed conflict will occur that may bring Arkanese people more troubles," Dr. Myo Nyunt said.

U Khaing Pyi Soe, general secretary of the ANP, said that both sides needed to negotiate in order to hold a fair election, given that Arakan State's territory considered war-affected was larger than other parts of the country. With that comes difficulties with voting for internally displaced persons (IDPs), he noted.

"Both sides need to cease fire. And, the election commission or the government needs to talk with the AA to have a fair election," U Khaing Pyi Soe said.

Pyithu Hluttaw MP Daw Khin Saw Wai from Rathedaung Township said that if elections cannot be held in Arakan State, the state parliament will be muted and the voice of the regional legislature will disappear.

Political parties and CSOs are concerned that due to recent and ongoing fighting in the state, it may not be possible to hold elections in Arakan State. The Union Election Commission, however, said in mid-November that it had decided to hold elections across all of Arakan State's townships.