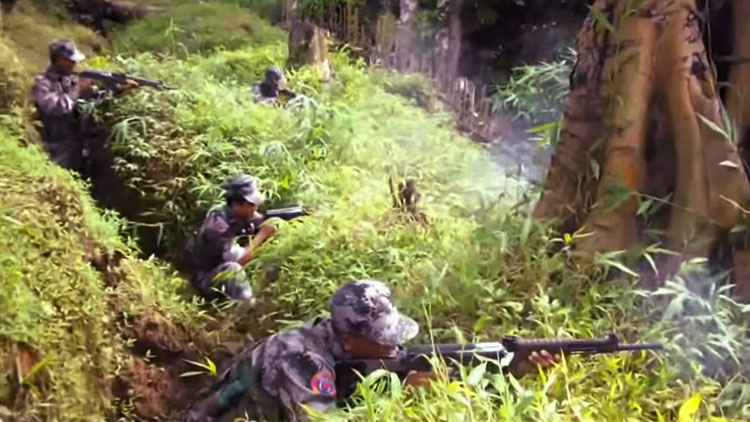 Nay Yaung Min | DMG
18 December, Sittwe

Fighting between the Tatmadaw and the Arakan Army may intensify in Arakan State and the conflict zone could widen, the AA said in a statement released on 17 December.

The risk of the conflict escalating was due to the Tatmadaw reinforcing its troop positions in the state from 12-15 December, the statement said.

The AA struck a defiant tone in its statement, saying the ethnic armed group would act both defensively and offensively as it saw fit, by itself or with the support of allies if necessary.  

DMG phoned Colonel Win Zaw Oo of the Tatmadaw's Western Command, but he could not be reached for comment.

Armed conflict between the Tatmadaw and AA has been intermittent for years, and saw an uptick in December 2018.

In the months since, fierce fighting has been reported in at least eight of Arakan State's 17 townships, resulting in tens of thousands of internally displaced persons (IDPs).